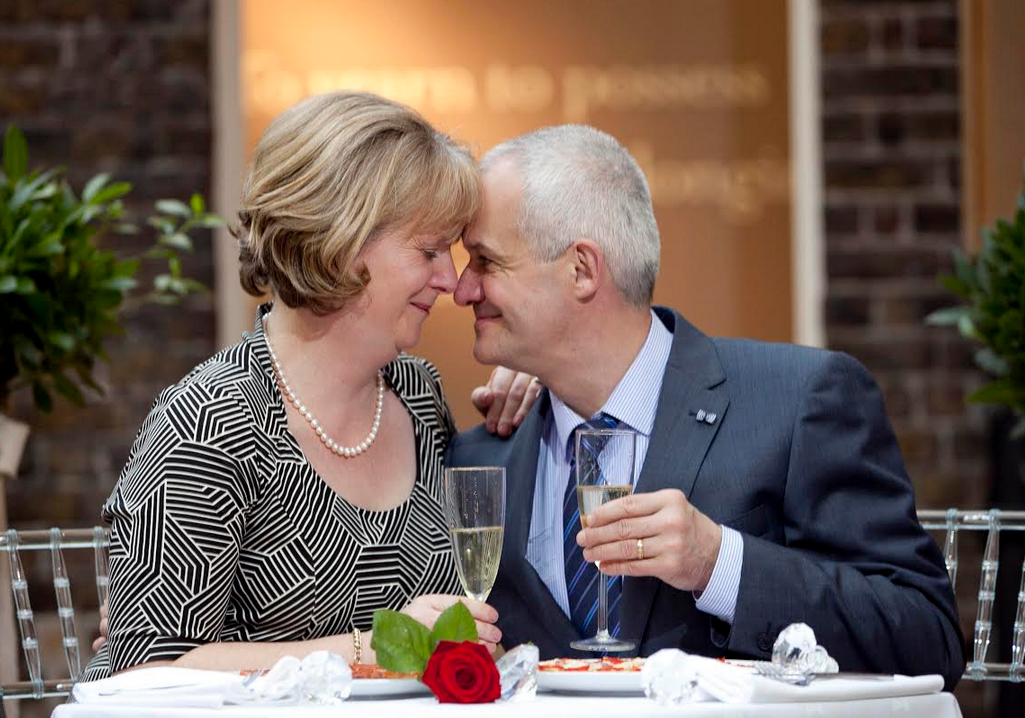 To celebrate ten years of being loved in Ireland, Dr. Oetker Ristorante Pizza whisked competition winner Yvonne McDonnell off her feet and dazzled her with €10,000 worth of Appleby diamonds.
Playing cupid, Dr. Oetker Ristorante Pizza arranged for Yvonne, her husband Tommy, and their two children Ríona (11) and Conor, eight, to be picked up by a chauffeur driven limousine to Appleby Jewellers to peruse the dazzling diamonds from which they can choose. The couple who celebrated their 13th wedding anniversary this year, were then treated to a romantic day in Dublin City Centre to add an extra sparkle to their marriage.
"This is the best thing that has ever happened to me", said Yvonne after discovering she had won the Dr. Oetker competition. "As a student in Trinity I would often walk down Grafton Street to Appleby Jewellers and stare in the window dreaming that one day I would be receiving a beautiful diamond ring from the store. It is such a nostalgic experience being back there today and especially with my two wonderful children Conor and Ríona and my husband Tommy and countless happy memories," said Yvonne.
"We wanted to use the very special celebration of 10 years of being loved in Ireland to show our appreciation to our loyal customers. Out of the 8,000 entries to the competition we are delighted to have chosen such a worthy winner as Yvonne," said Caroline Burton, Marketing Manager, Dr. Oetker Ireland.
Inspired by authentic Italian recipes, and using only the highest quality ingredients and generous mouth-watering toppings on a delightful thin and crispy base, Dr. Oetker Ristorante is a pizza with a real Italian restaurant taste, wherever you are.