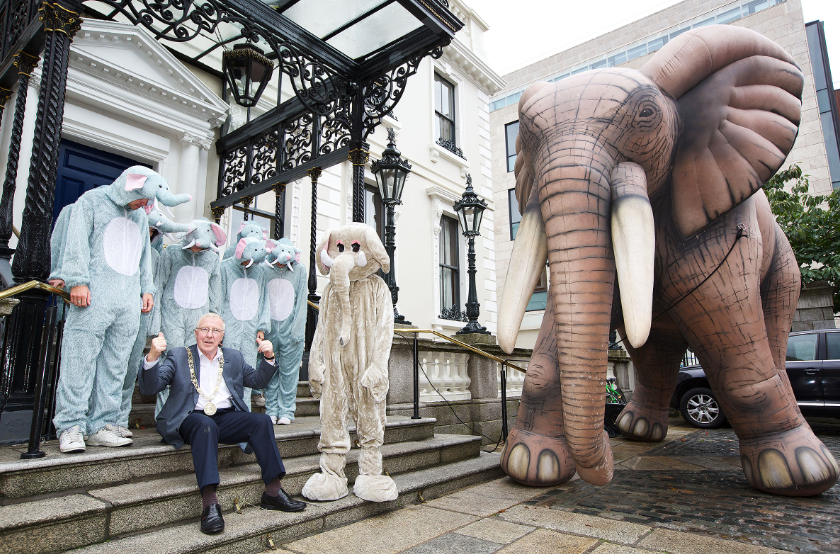 Dublin Zoo is a hosting a family fun Elephant Trail and Elephant Extravaganza in Dublin City Centre this weekend.
Taking place on Saturday, 18th and Sunday, 19th October, the activities are part of the Month of the Elephant calendar of events organised by Dublin City Council, the Natural Confectionery Company and Dublin Zoo to celebrate the arrival of three Asian elephant calves the zoo.
The Elephant Trail will be an opportunity for families to take part in a free treasure hunt style event around the city. Participants will be challenged with finding six hidden Asian elephants which hold the answers to the trail questions and you'll learn lots about the gentle giants along the way.
The trail will end at Barnardo's Square just off Dame St., where a family fun Elephant Extravaganza will take place and every person who hands their completed trail in will receive a Child goes Free to Dublin Zoo pass.
Commenting on the planned activity, The Lord Mayor, Christy Burke said: "The birth of the Asian elephants at Dublin Zoo is something that all of us at Dublin City Council want the people of Dublin to enjoy and share in. The Zoo is part of the fabric of Dublin life and has been a must see for Dublin families since it opened in 1831. Alongside the team at Dublin Zoo and The Natural Confectionery Company, the sponsors of the elephant's habitat, we are delighted to be bringing these free events to Dublin city centre this weekend and I hope that the Dubliners will come along to learn about these fantastic animals."
A full list of all the events planned to celebrate the Month of the Elephant can be found here.