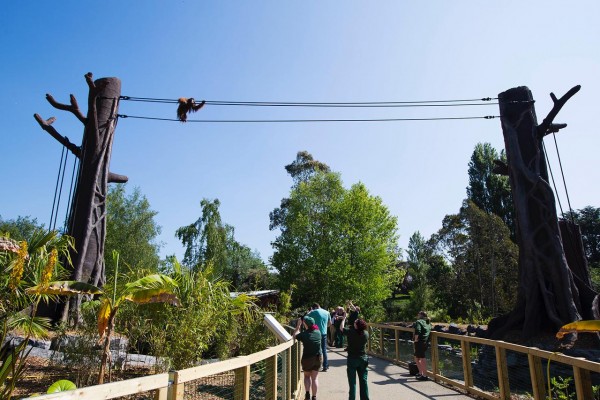 Dublin Zoo's resident Bornean orangutans have just been given a new home and we cannot wait to see them settle into it.
Inspired by the natural environment of the Borneo rainforests, one of the major features of their new home, the Orangutan Forest, are the eleven trees which stand between 7 and 12 meters high, and will encourage the orangutans' natural climbing behaviour.
The new three dimensional habitat is also five times bigger than their old home - extending to 1,300 m2 - and includes a new island some 80 metres long and 20 metres wide.
Orangutan Forest will be home to Sibu (37), his mate Leonie (35), their daughter Riona (10) and niece Mujur, born in Dublin Zoo in 2005. The orangutans will share the habitat with siamang gibbons, also found in South East Asia.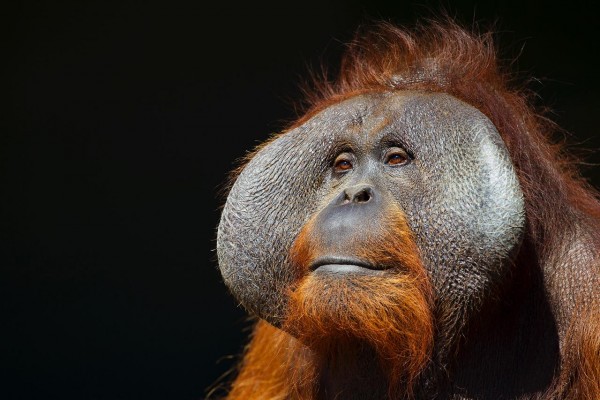 Speaking about the new habitat, Leo Oosterweghel, Director of Dublin Zoo, said: "The opening of Orangutan Forest is another milestone on our journey to continue to develop Dublin Zoo into a world class zoo and provide an excellent visitor experience."
"Every detail of Orangutan Forest has been considered carefully with the wellness of the orangutans in mind and the design was always inspired by their natural habitat. This wonderful new habitat will add complexity to their lives and stimulate their natural behaviours".
According to Ciaran McMahon, team leader at Dublin Zoo, the orangutans are settling into their new home very well and have been thoroughly enjoying their surroundings.
Bornean orangutans are classified as endangered with only an estimated 54,000 remaining. The main threat to orangutans is deforestation. Over the past 30 years, 80% of orangutan habitat has been destroyed due to detrimental, widespread deforestation due to forest clearing for oil-palm plantations, illegal mining and forest fires for 'slash-and-burn' agriculture.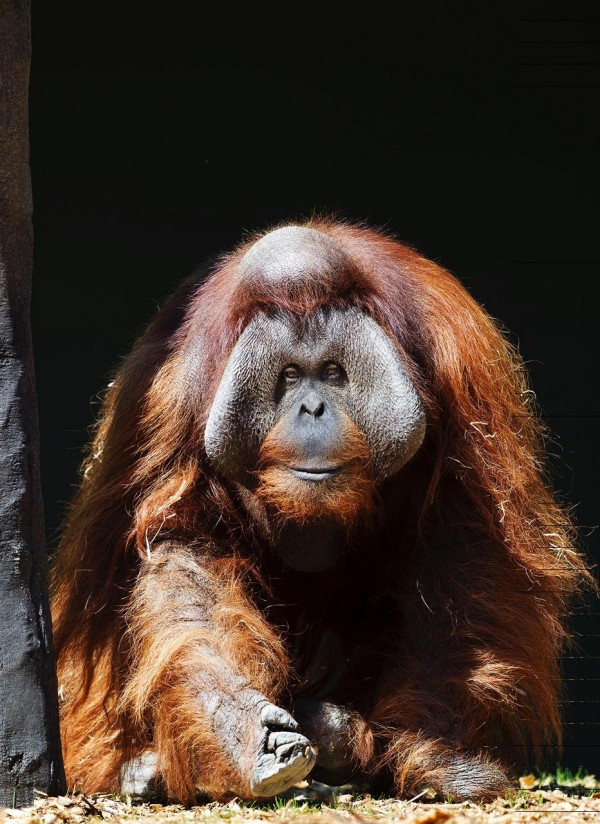 To raise awareness of the plight of the orangutans, Dublin Zoo has launched a major fundraising initiative for their partners the Orangutan Foundation.
From Saturday, 11th – Sunday, 19th June inclusive, Dublin Zoo will donate €2.50 from every ticket purchased to the Orangutan Foundation.
Dublin Zoo is also calling on the Irish public to get involved by:
Text "Save" to 50300 to donate €2*
Donate at the collection points on South King Street on Saturday, 11th and Sunday, 12th June or at Dublin Zoo
Speaking about the plight of the orangutans, Leo Oosterweghel, Director of Dublin Zoo, said: "The situation with orangutans is now critical. Orangutans are endangered. This species is just about hanging on and their habitat is being destroyed rapidly."
"Every minute, an area of rainforest the size of 10 football pitches is lost in Indonesia due to deforestation. The most recent UNEP report suggested that 98% of Indonesia's natural rainforest may be destroyed by 2022."
SHARE to spread the word.