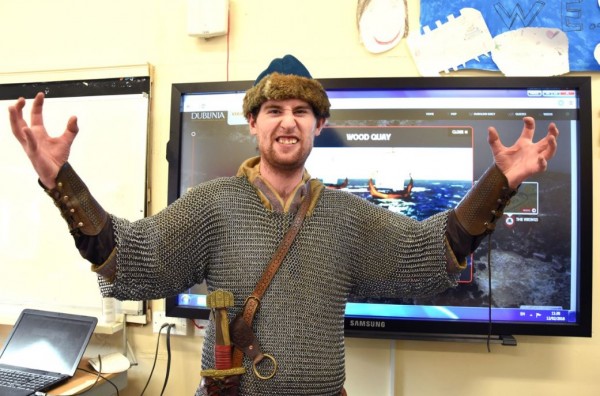 Teach your kids a thing or two about history while having fun at the same time!
Dublinia, in partnership with Dublin City Council, and in association with the Heritage Council/Irish Walled Towns Network, Scoilnet and NoHo Ltd, have developed an exclusive online learning platform to bring history and heritage to life in our schools and homes.
Including animated videos, an interactive animated map of Dublin and multiple choice quizzes, this groundbreaking learning experience will be an invaluable resource for the teaching of history in Ireland.
Talking about the new online platform, Denise Brophy, Director of Dublinia, said: "Dublinia has always been about learning in a fun, engaging and interactive way. We are delighted that this collaboration with Dublin City Council brings Dublinia onto the screen and into the classroom. Combine this curriculum based online learning resource with a visit to Dublinia and we will have successfully achieved a complete and lasting learning experience."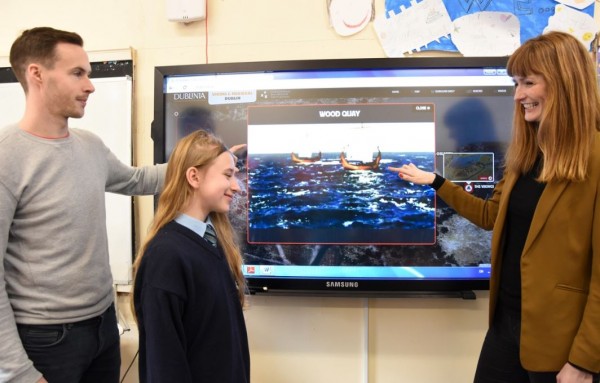 This free online resource covers many aspects of Viking and Medieval Dubin, and gives a taste of what you experience on a visit to Dublinia, including:
Nine animated videos recreating famous historical sites in Dublin (including St Patrick's Catherdal, Christchurch Cathedral, Dublin Castle, St Mary's Abbey, Viking Wood Quay and the City Walls). The videos are aimed at people young and old interested in the history of Viking and Medieval Dublin.
An interactive animated map showing the development of Dublin with narrated animated videos on themes relating to aspects of daily life in medieval times.
A primary school resource aimed directly at teachers working in a classroom environment, including those working on interactive whiteboards
"Viking and Medieval Dublin Online shows what is possible when rigorous historical research and new digital and animation technologies join forces to create a compelling way to learn about the history of the city. It is also testament to the collaborative working relationship between Dublin City Council and our neighbours at Dublinia," said Charles Duggan Heritage Officer, Dublin City Council.
SHARE to spread the word!