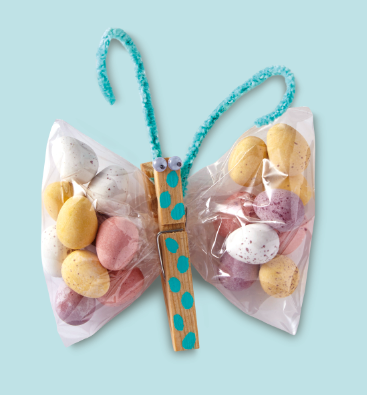 Place a few chocolate mini eggs in a small clear plastic bag.
Staple tightly at the top to create 2 wing shapes then snip off any excess plastic bag.
Paint some wooden pegs to make your spotted butterfly bodies, and glue on 2 small wiggle eyes at the top for fun.
Cut pipe cleaners cut and bend them into shape to make antennae.
Top Tip: These look great in different sizes and colours and don't take long to make.