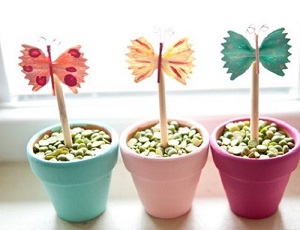 Despite the freezing conditions outside, spring is on its way. And while the wind, rain and snow is making it feel all too wintry, we have the perfect solution to bringing a splash of colour and new life to your home with some pretty pasta butterflies.
What you will need:
Bow-tie pasta
A paintbrush
Different coloured paints
Matchsticks
Wire
Pliers
Glue or adhesive
Glitter to decorate
Method:
1. This literally could not be easier or more fun, especially for the kids. All you need to do is get some bow-tie pasta bows and, using it as a set of wings, get creative with colour and pattern.
2. Encourage the kids to get as creative as possible with their colours and designs, and add on some glitter for an extra touch of sparkle.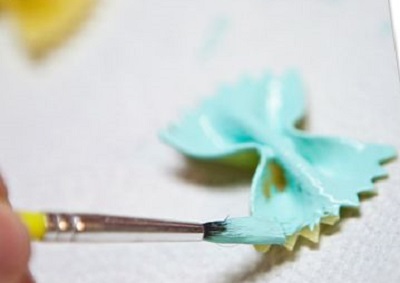 3. To get the body of the butterfly, colour a matchstick and glue it on to the middle of the pasta piece, as pictured.
4. To produce a really authentic butterfly, get some thin wire and, using a pliers, curl it into antennae. Carefully attach onto the top of the matchstick body.
Tip:
If you're looking for an idea of how to use these pretty pasta butterflies in your home, why not attach them to a lollipop stick and put them on display in your flowerpots?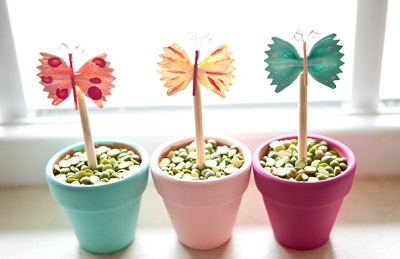 Images via Pinterest