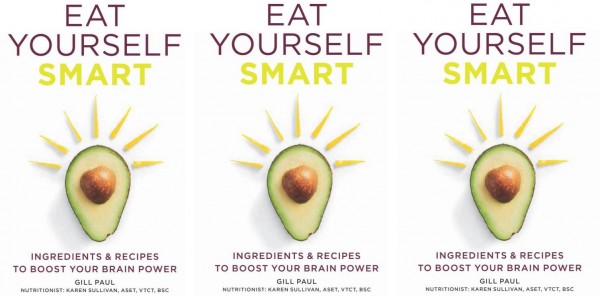 If you're suffering from brain fog, memory malfunction, lack of ideas or you just can't seem to focus, then this is the book for you.
Featured in Gill Paul's Eat Yourself Smart: Ingredients and Recipes to Boost Your Brain Power are the key foods that have been proven to keep your synapses snappy, whatever your age.
Find out which foods are best for boosting your problem-solving and learning skills, lengthening your attention span, promoting healthy sleep patterns and guarding against memory loss.
Looking after your brain is simple with the 60 easy-to-follow, quick-to-prepare, completely delicious recipes and weekly meal planners in this book. A clever problem-solver also helps you choose ingredients to address your own individual symptoms.
Sharing an extensive list of superfoods, recipes to help you with low energy, slow thinking and reduced cognitive ability, you will feel like a whole different person after following the cookbook for just a few weeks.
From beetroot and horseradish hummus to cheese roulade with spinach, you are bound to find a tasty recipe that will give your brain a bit of a boost.
Published by Hamlyn, it is available now.
SHARE if your brain could do with a boost!