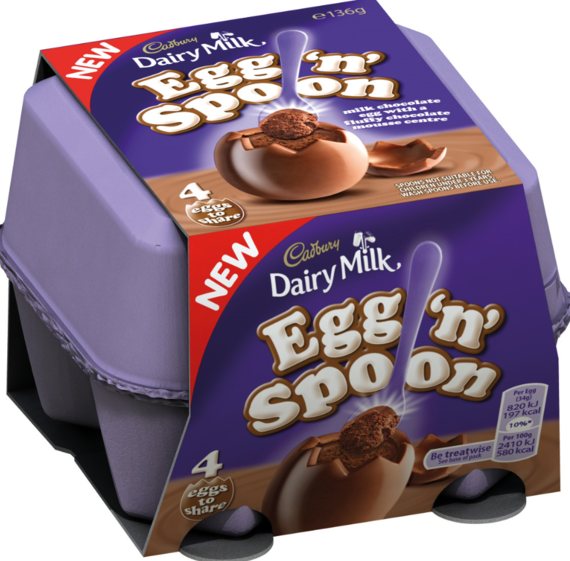 A legend of 2013, Egg 'n' Spoon is back by desperate demand, but you need to be quick as it won't be around for long.
Cadbury's Egg 'n' Spoon cracked Irish hearts last year when the little eggs sold out so quickly that they were all gone by Easter. Unfortunately, people were left disappointed as they searched the aisles of supermarkets up and down the country.
But the time for searching is over, because the Egg 'n' Spoon is back and it's brought lots more of its friends to give you and your family even more Share 'n' Moments of Joy.
The eggs come in two flavours, milky mousse and chocolate mousse, and are homed in the purple egg cartons. Crack it just like a real egg and spoon the mousse out before munching on the chocolate shell.