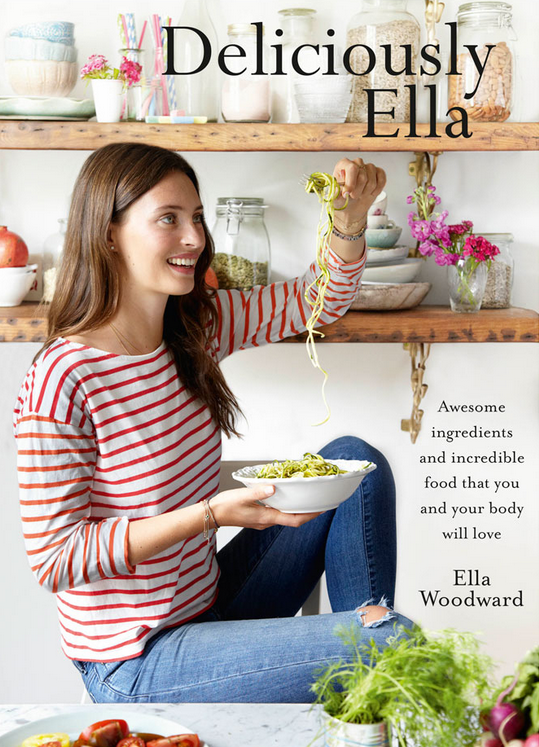 Ella Woodward is the creator of Deliciously Ella, a healthy food and lifestyle blog, which has rapidly become an internet sensation, with over five million visitors every month from all over the world.
Ella discovered her passion for plant-based recipes after being diagnosed with a rare illness called Postural Tachycardia Syndrome (PoTS). She couldn't walk down the street, slept for 16 hours a day and was in chronic pain most of the time. Conventional medicine failed to help her, so she decided to completely overhaul her diet and overnight the self-confessed 'sugar-monster' gave up meat, gluten, dairy, sugar and all processed food. The results were incredible.
Though initially far from confident in the kitchen, Ella started blogging about her new approach to food and posting recipes, and quickly amassed a huge online following.
Ella's book brilliantly captures her passion and philosophy for healthy, delicious food. It contains a feast of over 100 brand new recipes from energising breakfasts and quick snacks to simple suppers and mouth-watering sweet treats – think creamy coconut porridge, buckwheat and beetroot risotto, courgette noodles with avocado pesto, and zingy key lime pie.
She gives practical advice on the key ingredients you'll need in your store cupboard and how to prepare them. There are also plenty of menu ideas for dinner parties, picnics and Sunday lunches.
Brimming with tantalising photography of Ella's fresh, simple recipes, this book is sure to inspire readers to embrace a new mind-set that celebrates food and lets natural ingredients shine.
Published by Yellow Kite (an imprint of Hodder and Stoughton), it is available as both a hardback and ebook