With new games, television shows and movies being released every week, it's becoming more and more difficult to drag our little ones away from their tablets and TVs.
Creating fun exercise methods can make a big difference to our children's health, and exercise is the best way to keep our children's bodies healthy and fighting fit.
Thankfully we have the perfect thing to tempt your child away from the couch and make them venture outdoors.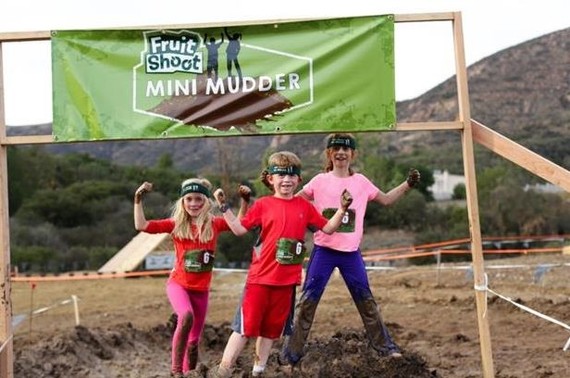 Fruit Shoot have teamed up with Tough Mudder to create a brand new exhilarating day out to help get kids active and inspire their adventurous sides.
Fruit Shoot Mini Mudder
allows kids to take on a custom obstacle course, created by Tough Mudder's team of designers, giving your little ones the opportunity to have fun, be adventurous and best of all - get muddy!
Unfortunately the Fruit Shoot Mini Mudder isn't a weekly event, so to make sure your child stays active after getting this taste of how fun the outdoors can be, here are some simple ways to inspire your child to be active.
Encourage your child to play outside and praise them whenever they do this.
Help them to take up an active sport or sign up for group lessons like swimming or dancing.
Organise a family activity such as camping, hill-walking or a trip to the beach.
Get your child involved in daily chores around the house, such as gardening, washing the car and cleaning. Not only will it help them to stay active, it will also teach them responsibility.
Have an activities box in the house, filled with balls, frisbee, a kite, tennis rackets, etc so whenever they get an urge or opportunity to go outside, they have plenty of items to keep them entertained.
Balls, bicycles, scooters, tennis rackets and other sporting equipment make great gifts as they promote physical activity and opportunities to play outdoors.
Keep an eye on the amount of time that your child spends watching TV or using the computer. Kids should not watch more than two hours of television a day and ideally, this should be limited to 30 minutes.
One of the best and the easiest ways to incorporate activity into your child's routine is to take regular walks together. You can walk to school together; make it fun by playing games and pointing out interesting things along the way.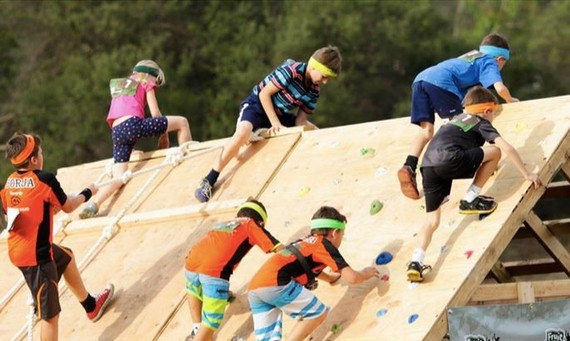 The first ever Ireland Fruit Shoot Mini Mudder event will take place on 11th & 12th July 2015 at Loughcrew Adventure Centre, Loughcrew, Oldcastle, Co. Meath. You can sign up for your preferred day by visiting the
Fruit Shoot website
and registering.