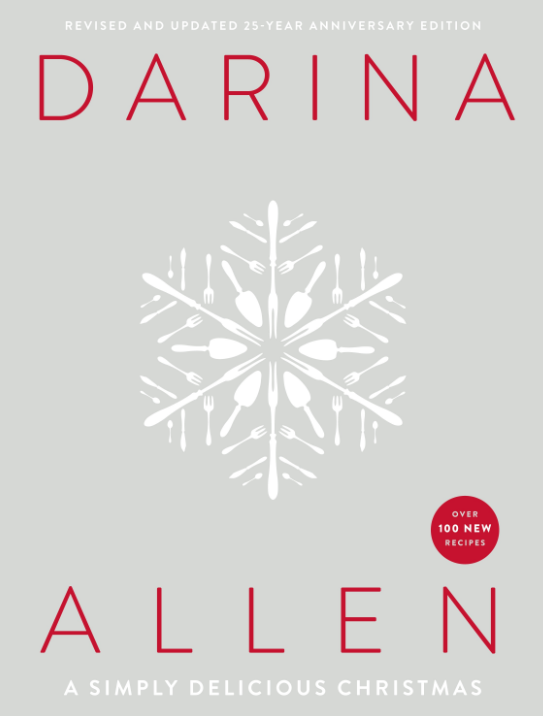 First published in 1989, A Simply Delicious Christmas was a favourite in many households all across the country, and now it's back with over 100 new recipes.
Darina Allen's new, revised and updated edition still holds true to its original cookbook with all the old favourites still in there: roast turkey, Christmas pudding, spiced beef and Christmas cake. Reaching out to a wider audience, there are also a number of delicious modern recipes waiting to be tried such as monkfish with mushrooms, spatchcock chicken, melted leeks and Christmas quesadillas.
And no food will go to waste especially with Darina's yummy leftover recipes such as St. Stephen's Day pie, a classic risotto and turkey salad.
But it's not just all about cooking for the Big Day; A Simply Delicious Christmas caters to every need over the festive season, from planning ahead for the Christmas feast, to suggestions for drinks and nibbles for entertaining, as well as ideas for edible presents.
Darina is well aware that a lot has changed since the first edition book such as food allergies and intolerances that were unheard of in the 80s, so she has included wheat-free options, sugar reductions and dairy intolerant substitutes. But she doesn't let the traditional side of Christmas go unnoticed and admits that she makes "no apology for including many of the classics, unchanged and unadorned."
With her mouthwatering and edible looking images, Darina's revised and updated A Simply Delicious Christmas is simply stunning.
A Simply Delicious Christmas is published by Gill & Macmillan priced at €27.99.