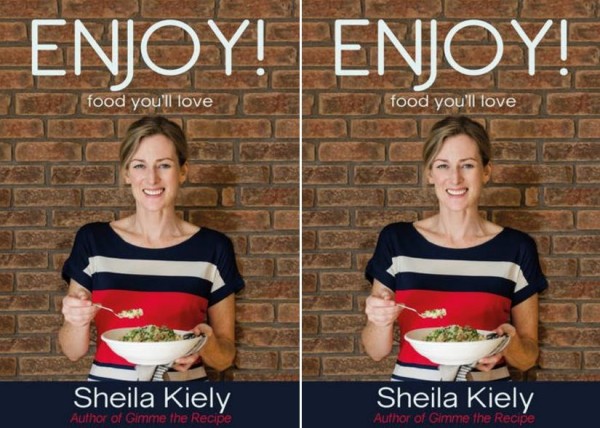 Are you stuck in a cooking rut? End up cooking the same meals each week? Afraid to try something different in case your family won't eat it?
Well, Enjoy! Food you'll love by Sheila Kiely will bring harmony to the kitchen table once again.
Sheila's new book is all about loving food and eating for pleasure, but busy lives can result in meals that are done in a hurry.
However, now is the time to make some changes and start cooking food that you'll really enjoy eating. This doesn't have to mean complicated recipes - just ones that are full of different flavours from around the world.
Revolving around the simple supper, but with lots of tasty breakfasts, sides, salads, dips and desserts as well, the recipes in this book will let you rediscover the food you love.
Hard-to-get-out-of-bed teenagers will wolf down the apple and raisin wholemeal breakfast muffin on the go; the one pot jambalaya chicken cuts down on the washing up; and the rhubarb and custard cheesecake is the perfect way to finish off any meal.
Perfect for busy mums and hungry kids!
Published by Mercier Press, it will be available from Wednesday, 16th March 2016.
SHARE if you LOVE cooking!