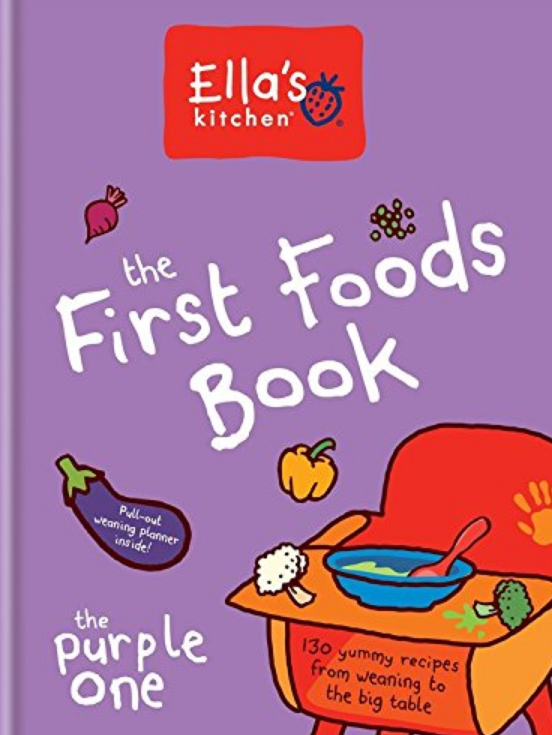 When it comes to weaning your little one, the better prepared you are the easier it will be on both you and your child.
Often we can be left feeling overwhelmed and drained as we struggle to introduce our little one to new textures, flavours and foods. And while it is a natural part of growing up, weaning can be a little tricky without the proper support.
Taking the stress out of the weaning process, The First Foods Book by Ella's Kitchen will help you and your little one enjoy happy and healthy mealtimes without the tears.
Thinking of it as sensory adventure for your baby, authors of the book, Paul and Alison, turn the process into a journey of adventure for both you and baby.
However, it is important to remember that every baby is different, something which, thankfully, Ella's Kitchen recognises. Throughout the book, you will be provided with plenty of information and advice so you can make informed decisions on your baby's weaning.
It is also jam-packed with 130 tasty recipes, extra tips and activities and games that will make the process fun and be the taste-tingling experience it should be.
Working closely with a number of experts – Claire Baseley, infant nutritionist; Nicola Graimes, cookery author; Dr. Carmel Houston-Price, a developmental psychologist and Sally Luckraft a food developer – you are safe in the knowledge that all recipes are as good for your baby as possible.
The book will take you from the very beginning, discussing what weaning is, signs to look out for, and foods to avoid, right up to what you'll need in your kitchen.
To make life that little easier, the recipes are broken down into various months, from six months right up until they are eating finger foods, ​so you will have no problem feeding your little one lots of healthy, nutritional meals
The book is fun and colourful, contains a wealth of information about the process and the pull-out weaning planner in the centre takes the stress out of the journey.