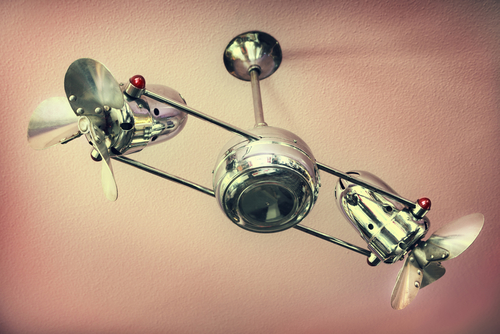 Proper ventilation is important to ensure good air quality in the home and to prevent moisture or toxins from building up.
Here are four ways to ensure your home is adequately ventilated.
Vent in wall
Most homes have a vent in the house that goes directly to the outside so check every room to ensure you have one, and that it hasn't been blocked up, It is usually covered by a grill that allows air flow in and out of the building without letting in too much of a draught.
Open your windows
Make sure you open your windows regularly to give your rooms a good airing. This will give moisture and any cooking odour build ups a chance to escape. So on a Saturday or Sunday morning whip open the windows even if it is cold outside. A few minutes is usually enough to get fresh air in and stale air out.
Extractor fan
Another way to help extract stale air and bring in fresh air is an extractor fan. While you can out them anywhere in the home, they are really for bathrooms and kitchens that don't have any other source of ventilation, like a vent or a window.
Don't block up vents
Make sure you don't block up any vents in your home with newspaper or plaster. However, if you are feeling a draught you can block it up but only if you relocate it to another part of the room.