Peruzzi is an Irish brand that has made a significant impact in the fashion industry. With a strong commitment to sustainability and quality craftsmanship, Peruzzi offers a range of clothing and accessories that appeal to modern women of all ages.
Peruzzi is designed in Ireland and made in Italy using tailor-made Italian craftsmanship in batch production. Peruzzi has gained popularity worldwide owing to its high-quality fabrics and sleek design and tailoring. The Peruzzi collections are sophisticated with refined attention to detail, fit and style. In a world where fast fashion often dominates, Peruzzi stands out as a brand that values tradition, quality and sustainability, making it a worthy addition to any fashion enthusiast's wardrobe.

The AW collection does not disappoint but perhaps it's their stylish dresses that stand out most of all. We have chosen six beautiful dresses that are available this season that will work for any event - whether you're on your way to a meeting, coffee date or a glass of wine with the girls, there is a dress for every occasion.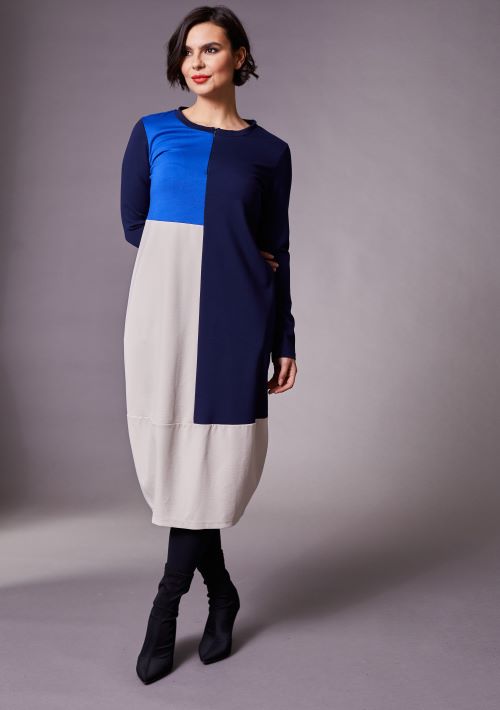 Peruzzi Colour Block Dress €120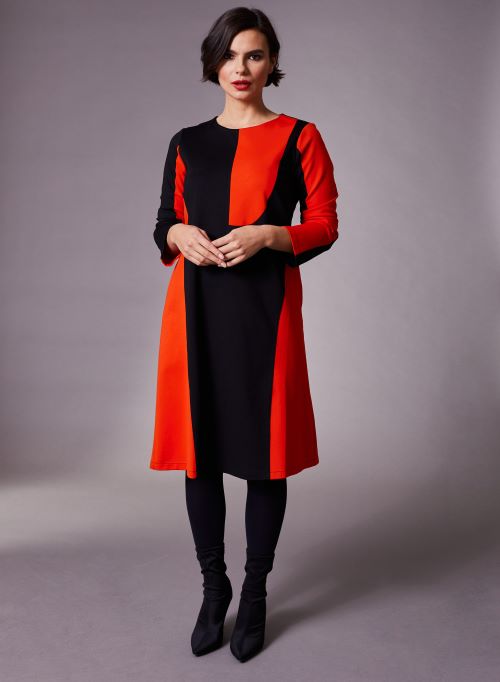 Peruzzi Two Toned Dress €150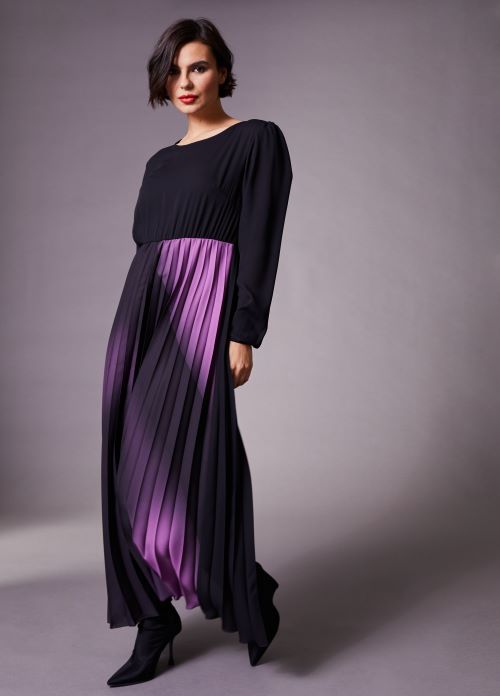 Peruzzi Black & Purple Dress €110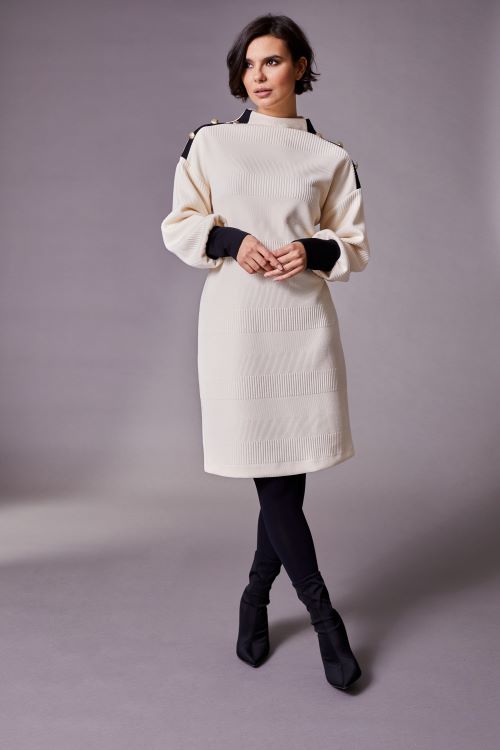 Peruzzi Turtle Neck Dress €130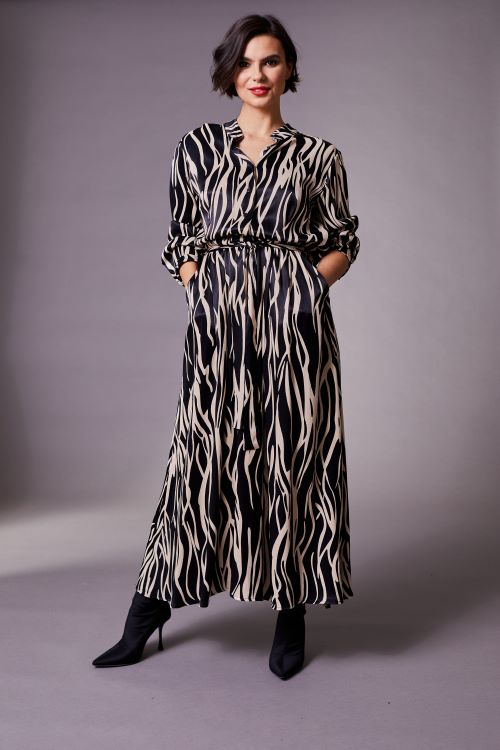 Peruzzi Ripple Print Dress €200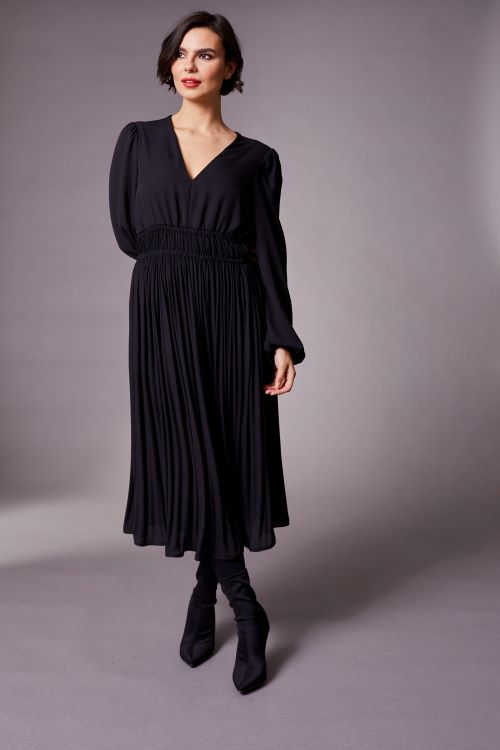 Peruzzi Ruched Dress €150
Where to buy?
The Peruzzi Collections are sophisticated with refined attention to detail, fit and style. The above dresses are available in all good boutiques in Ireland. the UK, Sweden, Switzerland, Canada and USA.