When asked to review the new Eufy RoboVac 30C, we nearly fell over at the thought of never having to vacuum the house ever again. Seriously – what could be better? We did wonder though whether it would be as good as expected – could it really take direction with a few words? And would it really clean aswell as my everyday vacuum? And what about the dog – is it something else for him to bark at?
The Eufy RoboVac 30C takes you one step closer to automated household chores with Google Assistant and Amazon Alexa support for its voice operation. It also has Wi-Fi connectivity so you can also start cleaning from anywhere you happen to be through the mobile app – who said the house can't be tidied if you left it like a bomb hit it that morning?
Cleaning itself is really good. This Eufy RoboVac 30C has a small rounded body with two spinning brushes at the front which pull in dust and dirt. One good thing about this Eufy is that there is a rolling brush making the RoboVac 30C suitable for short- to medium-pile carpets as well as hard floors.
It worked well in our tests offering really good cleaning around the house without having to really lift a finger. We used it both up and downstairs on carpeted floor and wooden floors - both with success. The only thing we couldn't (didn't) tackle was the stairs – although the RoboVac30C has anti-drop sensors to stop it from falling down the stairs, it's too big to navigate a staircase and obviously there's the added problem of moving from step to step. To be honest, this isn't a big issue for us as the staircase is probably the cleanest carpet in the house.
The height of the Eufy RoboVac30C is extremely low which allows it to move under furniture with great ease. It navigated around the lounge with great ease – we should note that before we used it, we did take the opportunity to use the already included reel of magnetic tape to block off our wildly out of order loose wires to ensure they weren't an obstacle or indeed sucked up by the RoboVac 30C.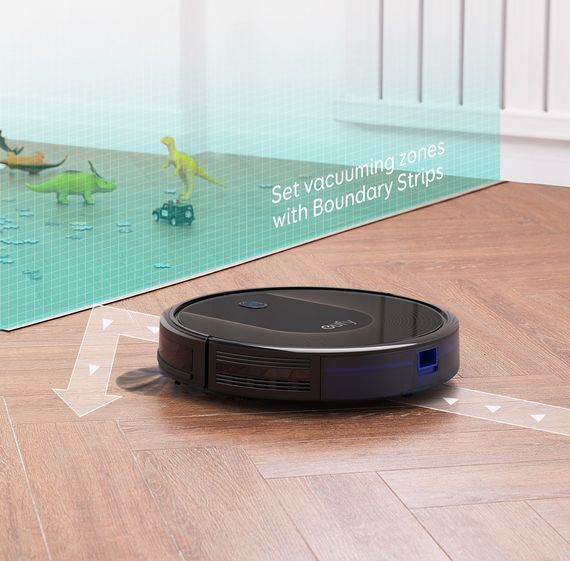 The dust box is quite big at just over 0.5l in capacity – it's easy to access and empty which makes is so much less hassle than changing a vacuum cleaner bag which you never can seem to find when you need them.
As with all vacuums you do need to clean and/or replace filters every few months – you could of course wing it but the clean won't be as good. When it runs out of battery, clever RoboVac30C will make its way back its base to recharge. A full charge gives 100 minutes cleaning in auto mode.
The addition of Wi-Fi support on this model means it's seriously easy to use it using the EufyHome mobile app, Google Assistant using Google Home or Amazon's Alexa. In practical terms, it means a shouting out your command 'Google, ask RoboVac to start cleaning' starts the magical process to a cleaning home. Nice eh?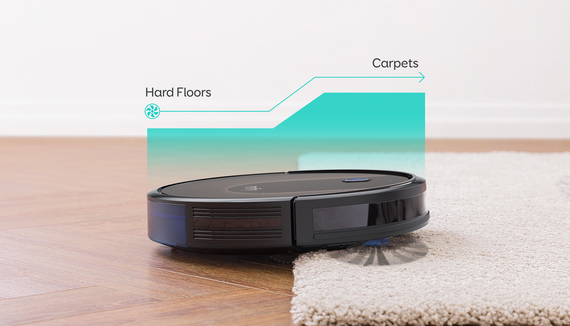 In answer to the original question of whether or not it is worth the hype - we think it is. We highly recommend the Eufy RoboVac 30C – it's powerful enough to keep all floors and carpets tidy for days on end. The voice activation or app use to get it started means it's super-easy to use and a bit of fun too.
You are probably wondering about the dog – right? He didn't bat an eyelid!
Cost is £269.99 with more spec information available
here
.