Getting your children to eat healthily is easier said than done, particularly when mealtimes can be much less formal during the summer holidays. However, picnics in the park and holiday meals out can actually present a whole host of opportunities to try new foods in a relaxed environment.
To raise a healthy, happy eater, food needs to be enjoyable rather than functional. Make mealtimes exciting, an adventure, while remembering that 'to try' is all that you ask of them. Clearing your plate should never be the objective. Trying everything on it, is the true measure of success.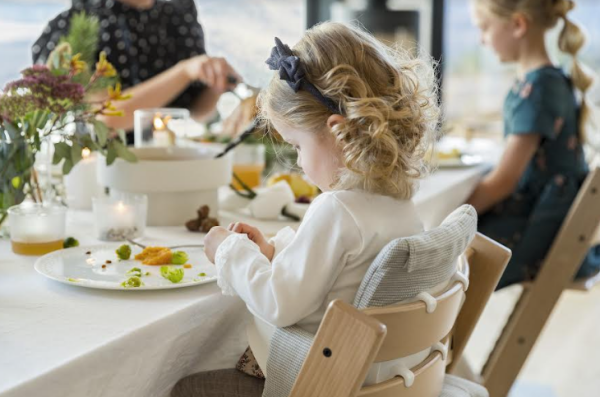 Square Meals
During the summer when children are chilling at home or on holidays without a formal timetable for breakfast, lunch and dinner, parents might worry that they are not eating enough. The trick is to think about what is eaten over a week, not day to day.
If you're worried about their vegetable intake, consider adding some veggies to their fruit smoothie drinks or ice-pops. Blitz some spinach, avocado, cucumber, or bell peppers in their smoothie for a nutritional boost. Or steam some carrots and cauliflower ahead of time and pop in the freezer to add to smoothies for an extra cold veggie kick.
Sitting Together
Families benefit enormously from sitting together at mealtimes. Over the summer months that might mean sitting informally together on a picnic blanket, out at a restaurant, or in the back garden. Sitting together for meals allows for the development of important social skills across the ages, and it also provides the opportunity for children to learn about food and how to eat.
If you want your children to eat well, then you need to lead by example from an early age. The Tripp Trapp chair from Stokke, allows baby to join the family at the table even before they've begun their own food journey. The clever design adapts to their age and will continue to grow with them all the way from infancy to adulthood.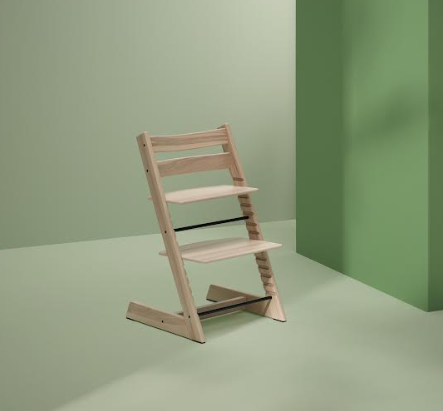 Ergonomics
Have you ever thought about how the right ergonomics, like the perfectly proportioned chairs and tables you see at creche or school, could influence your child's eating ability to eat well? In fact, ergonomics is just as important a consideration for you as it is your child, arguably more so.
This is because your little one is still developing their posture, coordination and mastering those gross and fine motor skills necessary to perfect the art of eating right through from weaning to primary school. In fact, some older primary school kids still struggle to butter toast efficiently, cut food with a knife, or eat spaghetti with any finesse. You can give your child a better chance to perfect these skills when they are sitting in the correct position, and height, in relation to the dining table.
Their developing spine should be correctly supported at the back of their chair, their hips should bend at a 90 degree angle, the knees bend at the edge of the seat and hang down at a 90 degree angle too. Lastly the ankles should bend at a 90 degree angle with feet fully supported underneath. By supporting the larger core muscles of a child's body in their chair, you are facilitating the free movement of the smaller muscles in the hands, face and mouth for eating, chewing, swallowing and more.
Tripp Trapp
When Stokke furniture designer Peter Opsvik realised his child needed a chair that would grow with him after he graduated from the infant highchair, the Stokke Tripp Trapp chair was born. With adjustable seat and footplates in both height and depth, the chair can be customised with accessories for newborn and weaning babies. The ergonomic precision design means that the chair can be perfectly attuned to a child of any height, right up to adulthood. Crafted from sustainable and durable beech, oak, and ash wood in Europe, and available in colours to match any interior, it truly is a chair for life.
Now celebrating its 50th year anniversary, there are Tripp Trapp chairs still being used and passed down through generations of families. With over 13 million chairs sold in 80 countries around the world, it deserves its iconic design status and prominent position in New York's Museum of Modern Art.
To celebrate the milestone of the chair that grows with the child, Stokke has created a limited edition Tripp Trapp anniversary chair and cushion collection. Each special ash wood chair has been given its own distinct limited edition number like a piece of art, as well as a laser engraved anniversary logo. They are priced from €269 and available to buy online from Stokke Ireland.