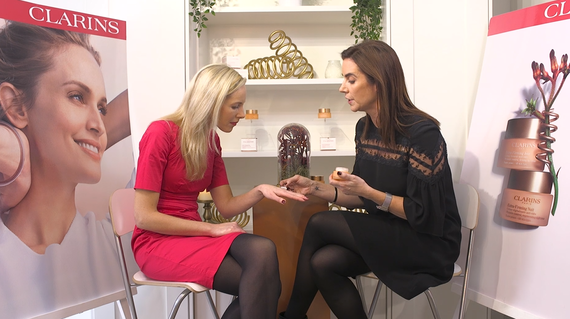 As I approached my 40th birthday, I have to say I was more than a little apprehensive. I was planning a party, my first big event since my 21st birthday and I was conscious as to how kind (or otherwise) the years have been to me now that I was going to be in the spotlight again.
A lot has happened since that night in my local GAA community function room when 21 boys (I thought they were men back then) lined up to give me a kiss, encouraged by the DJ and the crowd circling around me. I finished my university degree, made my way in the corporate world climbing the career ladder to a coveted managerial status. I had found love, lost it, and found it again. I had travelled, but not as much as I had hoped to. Two wonderful children graced my third decade of life, as did many sleepless nights juggling family life with full-time work. I had a sick child with several serious hospital visits and nights spent lying beside his bed on a hospital floor. I had put my foot on the housing ladder and been lucky, then unlucky and lucky again as I held my breath and my purse strings tight during the highs and lows of the property market. I lost a dear friend who too would have been turning 40 this year.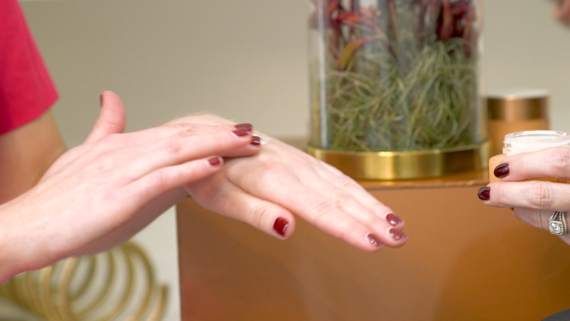 Assessing my life so far and making preparations for the big birthday, I decided to finally invest in myself. Obviously I was going to buy a fabulous party dress, but I needed to feel good on the inside and out. My first step was to start to take back some of my day for myself. Just me. My skin was looking tired and life's experience was starting to show on my face. The expressions of joy and sadness displayed over the years were visible in the fine lines my daughter loved to trace with her finger as she lay in bed listening to our bedtime stories. Following a most relaxing skin review and mini treatment with a Clarins skin consultant, I had the confidence to give myself more than the 30-second face wipe that consisted of my skin care regime. What's more I knew I deserved it.
Since Clarins have a range of skin care products that are tailored to your age and skin type, I was recommended to use the day and night cream of the Extra Firming range. Now I was guilty of using the same face moisturiser regardless of the time of day or even time of year, little did I know this was a fatal mistake. According to the experts our skin needs a very different combination of ingredients to meet our daytime and night-time requirements. And since Clarins share my 40th birthday with the same number of years in scientific research refining and improving their skin care products to protect, prevent and improve our skin condition, I figured they knew what they were talking about!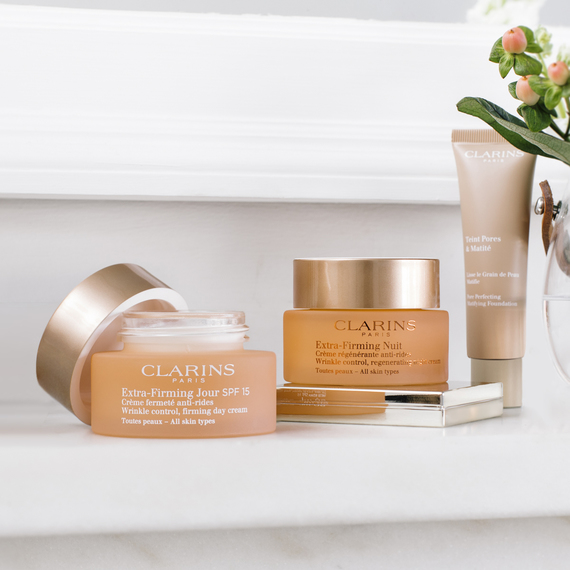 Running around after two children while working part-time means countless school pick-ups and afternoons at the park to keep them entertained. Living in Ireland, we experience very high levels of UVA ray exposure throughout the year and not just in summer. Unfortunately these are the rays responsible for our ageing and so we should all use a day cream with SPF. Clarins has a version of its Extra-Firming Day Cream with SPF 15 which not only helps to protect against the sun's rays but also from the harmful effects of pollution. It's so easy to forget that on the school run there are other pollutants filling the air that we might not readily see such as car exhaust, smog, dirt, and dust that actually interfere with our skins ability to produce collagen.
Clarins Extra Firming day and night creams contain key ingredients to protect us from the harmful effects of pollution and to put the spring back into the texture of our skin, firming and plumping with extract of kangaroo flower. So after four diligent weeks of use, I wanted results, I needed results, I was to be the host of my party after all. Thankfully, by putting my trust in a skincare brand that has a rich history in scientific innovation, I got them. My skin is definitely smoother, more radiant and while I don't quite believe all those who said I haven't changed in 20-years, I felt I looked younger. Plus I still have at least 2 more months worth of product left. Not too much of an indulgent investment after all when you look at the cost per use (my favourite way to justify any investment that I know I truly deserve).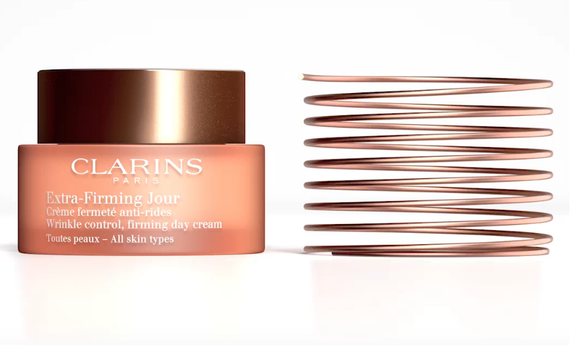 The game changer for me was the double cleansing and toning routine I started at night-time. I knew I'd never have time in the mornings, so opted for a quick sweep of Clarins refreshing one-step cleanser in the morning time to take away the oils released on to my skin overnight. But night-time, that was now me-time. Instead of flopping into bed, I now double cleanse and tone, enjoying the smell, the soothing rhythmic movement of the cotton pads spreading the rich cream over my skin. I lock the bathroom door and give myself at least five minutes to reflect on my day and rejuvenate my skin.
The Extra Firming night cream from Clarins is enriched with Moonstone Hydrated Silica which encourages night-time regeneration to which I am crediting my more even and firmer complexion. I am a divil for doing my make-up in the car with time never on my side. Thanks to the dual effect of using Clarins Extra Firming day and night cream, I now have the confidence to approach the school gate make-up free. And that's really saying something!