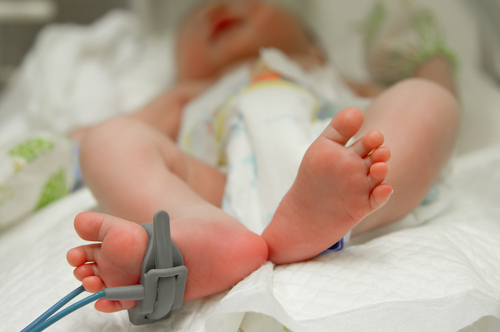 Two hospitals in South Wales are giving mums of premature babies who have to be transferred to a neonatal unit iPads to help them bond with their little one.
The idea is to allow mums who have to be separated from their infants for long periods of time an alternative way to interact with them via the video link.
The BABI carts were introduced in March by Cwm Taf University Health Board according to WalesOnline, and are being used in the Royal Glamorgan Hospital in Llantrisant and the Prince Charles Hospital in Merthyr Tydfil.
Not only can a mum FaceTime with her baby but the carts also provide updates on their progress.
babi carts, a step towards family-centred neonatal care @CwmTaf @CwmTaf_Research @allison_cwmtaf @Blisscharity pic.twitter.com/oQ5fY9M13F

— Iyad Al-Muzaffar (@walesfile) April 16, 2016
Talking about the genius idea that he implemented, Dr Iyad Al-Muzaffar, a consultant neonatologist at the health board, said: ""I was looking at how to facilitate early bonding between new mums and their babies using advances in technology."
"The first time the system was used the joy of seeing mum's reaction was remarkable. The use of live video is so much better than a photo."
SHARE if you think this is a brilliant idea.