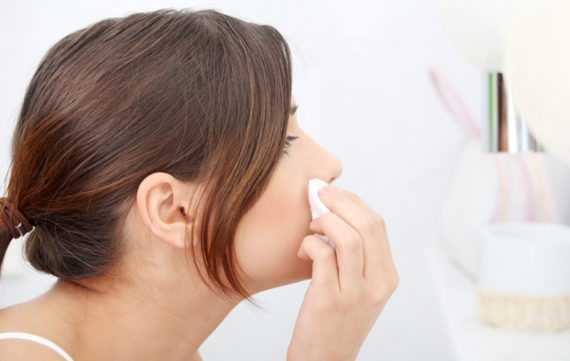 Toners are not one of life's little luxuries - they are actually pretty important for brightening up dull skin and removing excess make-up left after cleansing. They also help to detoxify the skin and minimise visible pores.
Budget-friendly buys:
Simple Soothing Facial Toner, €4.29
Not only is this budget-friendly, but it is great if you have acne prone skin. It won't sting or burn and is also pretty handy as an eye make-up remover.
Nivea Visage Daily Essentials Refreshing Toner, €4.79
This is perfect for those with normal or combination skin. It helps to keep your skin hydrated, toned and well cleansed.
L'Oreal Paris Dermo-Expertise Vitalift Rejuvenating Cleansing Smoothing Toner, €7.49
Not only does it cleanse your skin, it also helps to combat the signs of aging. Your skin will feel smoother and more toned.
Clarins Extra-Comfort Toning Lotion, €22.00
This gentle toner won't leave your skin tight or dry it out and it's also great for sensitive skin.
Kiehl's Cucumber Herbal Alcohol-Free Toner, €20.00 (approx.)
This will help to remove the excess make-up that is usually left on your face after cleansing. It won't give you a tight feeling and is suitable if you have sensitive or dry skin.
Top end of the market:
Clinique Clarifying Lotion 3, €36.00
This toner will help to refine your pores and keep your skin moisturised as it removes dead cells from your skin.
Dior Purifying Toning Lotion, €29.00
Not only does this toner help to remove excess make-up that is always left after cleansing, it also leaves the skin clear and fresh.