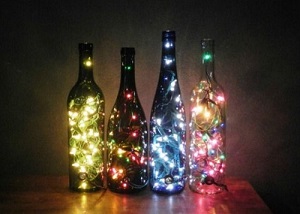 The festive season brings enough gifts of wine to fill a cellar, but while we may not have a problem with tucking into them, we then end up stuck with a pile of empty bottles in the corner of the kitchen.
Rather than waiting for recycling week to come along to get rid of these glass bottles, why not get creative and use them to decorate the house now that the Christmas tree and pretty garlands have once again been relegated to the attic?
A simple and stunning DIY craft project idea is to get some clear or coloured lights, place them inside your empty bottles, and plug them in to create a magical lighting display in your sitting room.
While the glow will brighten up the room through the cold January evenings, the kids will think the fairies have decided to stop over for a couple of weeks!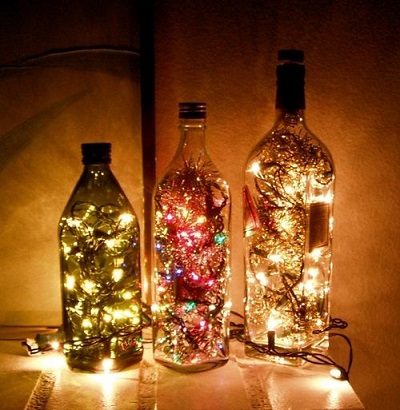 Get creative by using different coloured lights and bottles and making an entire display feature.
Images via Pinterest