While we are sad to see the summer behind us, one part of the colder months that we love is the fabulous clothes. From fur trimmed coats, to leather boots, to snug scarves and hats, Autumn/Winter clothes-shopping is always something to look forward to.
On Saturday 1st and Sunday 2nd you will have an opportunity to check out all the new styles, looks and trends that Autumn/Winter 2012 has to offer at Dundrum Town Centre as they host their 'Fall for Fashion' event.
The event will be styled and presented by top fashion expert, Roxanne Parker and there will be six catwalk shows taking place in the shopping centre featuring looks from the 1200 plus fashion brands housed at Dundrum Town Centre. There will be new season 'must haves' and insider information on items due to land in stores soon. The catwalk fashion shows will be held on level 2 at 12.30pm, 2.30pm and 4.30pm across both days.
The six 'Fall for Fashion' catwalk shows across the weekend will highlight key fashion trends such as: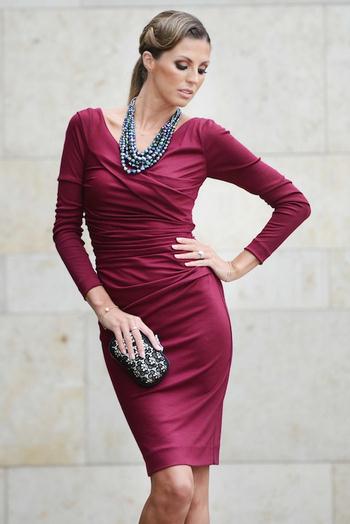 Coat Store:
The coat is the investment piece of the season and if you make a quality purchase, it will last you for years. Camel, faux fur, pops of colour and embellishment are all key this season.
Military parade: Cool kaki, elegant epaulettes, bold brass buttons and unique utilitarian pieces cut with leather will all be marching up the catwalk
Glam night – Party wear: Lavish embroidery, rich embellishment and sultry sequins will turn heads at this year's Christmas party.
Jean Genie: Denim is getting a make-over this Autumn with pops colour, funky patterns and leather detailing.
Ladylike Chic: Feminine dresses, ladylike gloves and hats accessorised to perfection with shoes and handbags will have you looking stunning at any event this Autumn.
'Fall for Fashion' catwalk shows take place in Dundrum Town Centre on level 2 beside Hollister on Saturday 1st and Sunday 2nd September three times each day (12.30pm, 2.30pm & 4.30pm). For more information go to
www.dundrum.ie