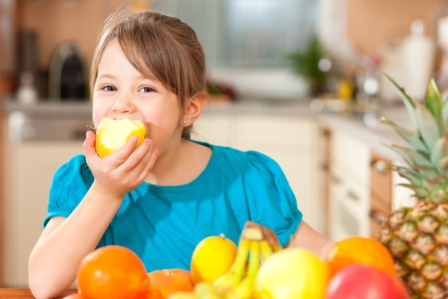 The 5-a-day message is finally getting through to Irish consumers, as spending on fruit and vegetables has increased since last year.
According to figures released by Bord Bia, the total retail fresh produce market was valued at €1.196 billion in June 2011, up 4.2% compared to June 2010 figures. The total volume of produce purchased over the same period also saw an increase of 2.4%.
The figures demonstrate that consumers are buying more fruit and vegetables and reinforces the importance of consuming the recommended 5 or more daily portions of fruit and vegetables. As kids and parents adjust to the back to school routine achieving 5-a-day not only contributes to overall health but helps to improve sleeping patterns which leads to better concentration.
To ensure you get the most out of your fruit and vegetables, Bord Bia have an annual 'Best in Season' campaign. The campaign aims to promote the consumption of fresh produce in season through highlighting the nutritional characteristics of fruit and vegetables, the health benefits and their versatility.
Irish rugby player and Best in Season ambassador Tommy Bowe believes that consuming five portions of fruit and vegetables a day is essential. "By having to watch what I eat I know all the different types of fruit and vegetables and the contribution each makes to a healthy balanced diet. I often snack on ready-to-eat produce like apples, cherry tomatoes and even carrot sticks. I actually have to have more than five portions a day - especially if I want to secure a place on the plane to New Zealand!"
5 facts about your 5-a-day you may not have known fruit and vegetables:
Contain high levels of vitamins, minerals, nutrients, fibres and antioxidants, all essential in the efficient functioning of the body
Are low in fat, calories and salt; eating them helps maintain a healthy heart and weight
Contain fibre which help you feel full for longer
Contain lots of water which is essential for the body
Portion size is equivalent to one medium apple; one medium tomato or 4 heaped teaspoons of green vegetables
As with all fruit and vegetables, they taste their best and are at their most nutritious when they are in season. Bord Bia's Best in Season website
www.bestinseason.ie
tells you when is the best time of year to be able to purchase fresh and tasty produce.