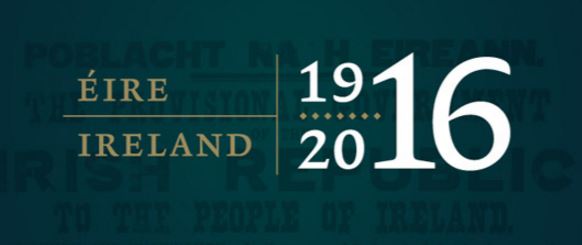 To honour the contribution made by the men and women of Fingal to the events of 1916, Fingal County Council are inviting families to their Commemorative Day on Sunday, 24th April in Swords Main Street and Town Park.
There will be a state ceremonial event with the raising of the flag, a reading of the Proclamation, a parade, family events and a fireworks display.
The Fingal Old IRA Commemorative Society and the Irish Military Living History and Tank will stage re-enactments of the 1916 Rising and there will be musical performances from Enchiridias Choir and The 1916 Song Project.
Fingal's centenary public art commission, Mobile Monuments, will be on display, and there will be a special performance devised by the artists Rhona Byrne and Yvonne McGuinness with the students of Swords Educate Together, St. Mary's National School, Garristown, and St. Catherine's National School, Rush.
The National Transport Museum, Howth, will also display exhibits from the period including a tram, steam engine and horse drawn vans in the grounds of Swords Town Park.
The Commemorative parade will start at 4.45 pm on Main Street and will involve a variety of bands including the Black Raven Pipe Band and St Patrick's Brass & Reed Band, local community groups, GAA clubs, Irish dancers and Rothaíocht na mBan, a group of women who will cycle in period costume to commemorate the contribution of women in Fingal to the events of 1916.
The parade will reflect the national centenary themes of Remembering, Reconciling, Presenting, Imagining and Celebrating 1916 – 2016.
What: Family Commemorative Day
When: Sunday, 24th April 2016
Time: From 4.00 pm
Where: Swords Main Street and Town Park
Admission: FREE
For more information visit: www.fingal.ie