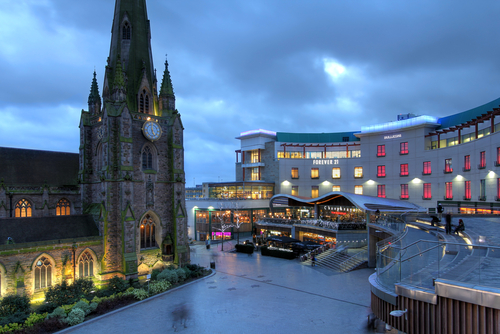 Located in the West Midlands, Birmingham has plenty to offer for the perfect family getaway. Only a short flight away it would be ideal for a quick break.
If you are planning on travelling to this wonderful city, here are our top ten things to do:
1. First stop has to be Cadbury World where you and your kids will be introduced to the history of the delicious chocolate.
2. Spend the afternoon at Birmingham Wildlife Conservation Park where you will get to see a whole host of animals. Take note of the feeding times before you go – you won't want to miss these.
3. If your kids are keen fish enthusiasts head along to the National Sea Life Centre where they can meet their favourite sea creature.
4. Try a spot of golfing at Birmingham's Adventure Island Mini Golf where everyone is sure to have a great time.
5. If you fancy a history lesson of the wonderful city stop by the Hall of Memory in Centenary Square.
6. For a truly relaxing and peaceful day the Martineau Gardens with its wonderful ponds, flowers and beehive is ideal.
7. The Botanical Gardens is another great spot for a relaxing family day out.
8. If you are travelling with really young kids, an afternoon at Wibbly Wobbly indoor play centre would really delight them.
9. The Pen Museum is not to be missed and there are plenty of activities going on to keep the whole family happy.
10. The Hobbit and Lord of the Rings fans would love a trip to the Sarehole Mill - JRR Tolkien's inspiration for the famous books.