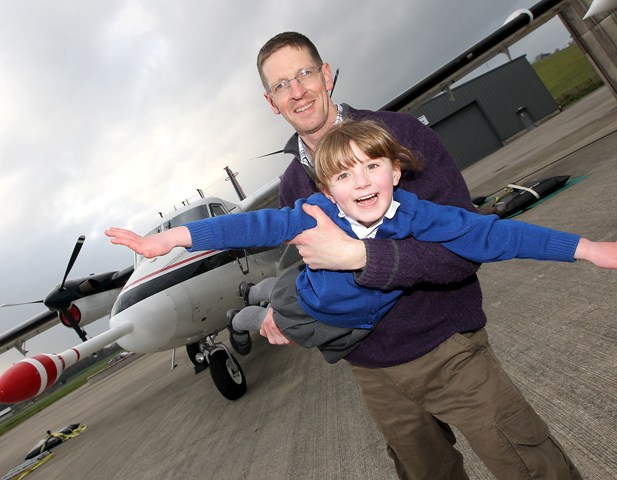 Kick the Easter holidays off by bringing the family to the Free Family Fun Day at Enniskillen Airport on Saturday 31st March from 2-4pm.
The event has been organised by the Tellus Border Project and the open day will allow families from across the North a one-off opportunity to get up close to the highly specialised twin propeller aircraft surveying the skies of the border region as part of a wider geological survey. There will be lots of interactive activities suitable for all ages and interests. You can make your own fossils or even test your nerve with earthquake experiments.
The Tellus Border Project has been taking place across the border counties since August 2011, with an expert team surveying the unique landscape. The surveys will help both central and local governments manage and protect the environment of the border region for years to come. To raise public awareness and understanding of the Tellus Border Project, the team of geoscientists and pilots involved are inviting members of the public to visit the Tellus Border Open Day where they can learn while having lots of fun.