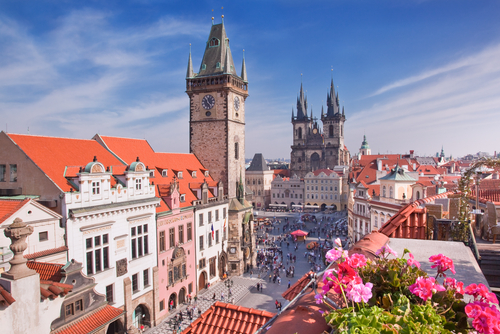 Thinking of enjoying a city break this summer, but not sure where to take the kids? Why not head to the Czech Republic's capital city, Prague. Not only is it budget-friendly but it is also a great place to holiday with children.
Here are six things to do in Prague:
1. Enjoy a river cruise along the Vltava and take in the sights of the city whilst enjoying a delicious buffet.
2. Treat yourself and the kids to a puppet show at the National Marionette – a true gem in the city.
3. Climb the Great South Tower at St. Vitus Cathedral at Prague Castle and soak up the views of the city. Kids will love the gorgeous gothic towers and the adventure of climbing to the top.
4. Watch the Changing of the Guard at Prague Castle, which takes place every hour from 7:00am until 8:00pm.
5. Spend the day at Franciscan Garden near Wenceslas Square. Here mums can soak up the beautiful scenery and kids can have fun in the playground.
6. If your kids are science-lovers they are sure to love spending the day wandering around the Prague Planetarium.