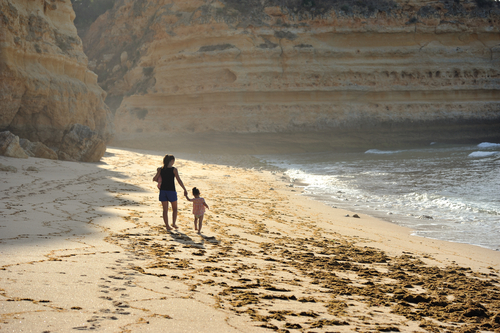 A popular destination for family vacations, there is definitely more to the beautiful Algarve than simply lying on the beach and eating delicious food!
If you are heading there this year, make sure you put these things on your to-do list:
Jeep safari
A jeep safari will take you to parts of the Algarve that you might not have seen before. There are plenty of tour companies that will take you up and over the beautiful, rugged Algarve landscape.
Charter a boat
If you are a keen sailor, why not charter a boat and spend the day floating around the stunning coastline. Pack a picnic and enjoy swimming in the ocean.
Head to a water park
You can't go to Portugal without heading to one of the many water parks. Perfect for cooling down on hot days, the kids will also have a lot of fun!
Spend the day at the Children's Life Science Centre
Here your youngster's curiosity will be awoken with plenty of interactive exhibitions that they can get involved in.
Enjoy a picnic at Monchique
Located in the west, Monchique is in the beautiful, rural Algarve and here you'll be able to soak in some of the scenic spots you might otherwise miss.
Go on a history trail
The Algarve is steeped in fantastic history and it would be a shame to spend a week or two there and not learn something about the place. There are plenty of tours you can take or, alternatively, pick up some local information and head off on your own.