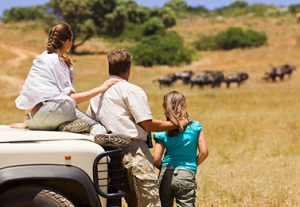 Going on a family safari will be one of the most rewarding and exciting holidays you'll ever take. Yes, there are many factors to be considered and many restrictions, so getting the right advice is essential.
I'm regularly asked 'what is the right age to take our kids on safari?' As a general rule, I would recommend from the age of 10 upwards. Bear in mind, game-viewing is a patient exercise, so the ability to sit in a jeep for two to three hours is vital. In saying that, a gentle safari for two days in malaria-free South Africa is more or less suitable for children of all ages
.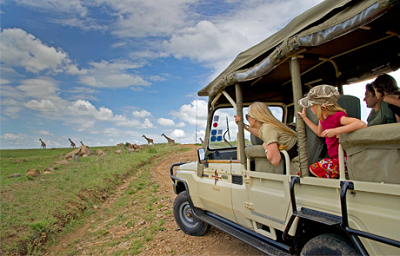 One of the best places to go on a family safari is South Africa. The roads are excellent, allowing you to rent your own car and therefore run to your own schedule - flexibility is key when you have little children. You can make stops when you want, return to your hotel when they tire, and plan the length of your own drives around the wildlife parks.
South Africa also has plenty of smaller, private wildlife parks where you can see a lot of animals in a short amount of time, and these private game parks often have lovely accommodation with swimming pools. The
Garden Route
and
Eastern Cape
in South Africa is filled with beaches and game parks in close-proximity, making it a perfect combination. More importantly, South Africa is home to several
malaria-free game parks
, so the children don't have to take
malaria pills
and you don't have to worry every time a mosquito comes along!
Kenya is also a good option, allowing you to combine a beach holiday in
Mombasa
with a visit to the
Tsavo National Park
, which is just an hour's drive away.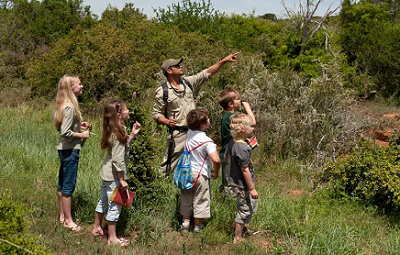 Tanzania
probably offers the best safari experience in Africa, but the infrastructure isn't quite as good as that in Kenya, unless you stick to the "
Northern Circuit
", which includes the Serengeti and Ngorongoro Crater. Combining a safari with the beaches of Zanzibar also works really well.
Namibia
has malaria-free areas, a large coastline, fun sand dunes and good roads but, the distance between places of interest is significant. If you have children who don't mind long drives, then Namibia would also make a wonderful family destination.
Many safari tours have age restrictions on children, which is why a carefully planned safari is imperative, particularly if travelling with children under 12. This is because many camps feel it's unsafe for small children to be sitting in the back of an open safari vehicle; they are also more prone to sunburn or general boredom on the long drives.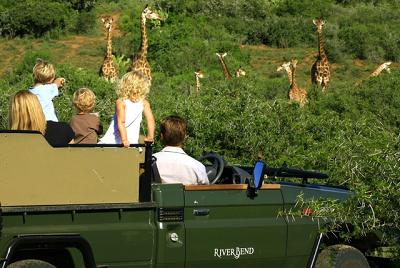 While on safari, here are some tips to help keep your little ones interested:
Get your children their own cameras and binoculars

Award points or a prize for spotting birds, insects or wildlife

Give them a bird or animal checklist to mark off what they see (every wildlife park will have these available)

Limit game drives to two hours at a time

Stay in a family-oriented lodge that offers special drives/activities for children
There is nothing more adventurous, fun and educational than a family safari – it offers the unique opportunity to watch your children connect with different cultures and find that common bond. Seeing rare and beautiful animals in their own habitat is not just exciting, but also helps bring home the importance of protecting our planet.