Upon arriving to Center Parcs Longford Forest, myself, my two sisters, EllaMay (9) and Thomas (12) dropped off the cars in the allocated carpark and went for a stroll to explore the village and get accustomed to the natural, green environment.
From people walking along the lakeside to others cycling past us, it was immediately obvious that Center Parcs is a clean and fun environment for all families to explore.

We left Dublin at 9:30am and arrived shortly after 11am, we couldn't believe how quick the journey was! Center Parcs Longford Forest is easily accessed from all areas across Ireland where you can instantly enjoy your family break from the moment you pack up your car. The Parc Market on site literally sells anything you can think of and is priced the same as other supermarkets. My advice is to do a little shop there at the beginning of your holiday so that you are familiar with the wide range of food it has to offer and your fridge is stocked up for the week.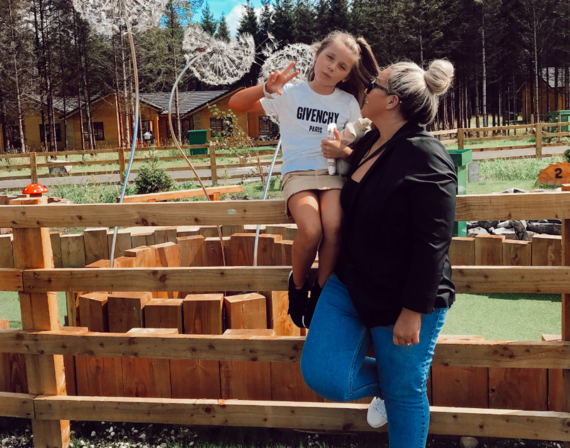 Center Parcs Longford Forest offers a huge advantage for families that don't want to fly or want to stay close to home when taking a short family break. And the lodges are so comfortable and well equipped that it is literally a home away from home!
We received the keys to our lodge at 3pm in the form of rubber wristbands which also worked on the lockers in the Subtropical Paradise which was super handy. Afterwards we picked up our bikes which were so much fun to use exploring and getting to and from each activity while we were there. You can take your own with your but if you don't have one I highly recommend you rent one. They were so handy for getting around and the kids loved us all travelling in convoy.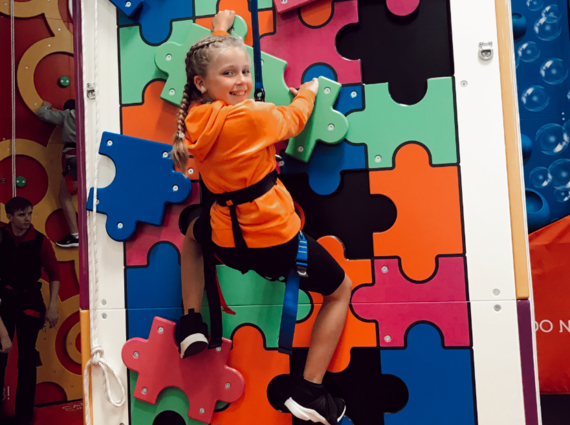 Out of the huge array of amenities including forest walks, bike rides, swimming pools, indoor and outdoor activities, creche facilities and even a
luxury spa
, our favourite by far was the Subtropical Paradise swimming pool. It's open from early in the morning until late into the evening and all of the activities are free! The children both enjoyed it so much and the adults could relax on the plentiful loungers around the pool when the water slides had tired us out. The water rapids were easily our favourite part of the Subtropical Paradise though, we went on them so many times I couldn't possibly count! In fact, we had so much swimming pool fun, we dedicated a whole separate
review
to it.
Although it rained the whole time while we were in Center Parcs Longford Forest, it really didn't take away from the fun. We went cycling, swimming, and kayaking all while it was raining and not one of us complained as we were too busy enjoying ourselves.
We tried out a few of the restaurants in the main Center Parcs Village while we were there too, but be warned, you really need to book well in advance. However the Sports Cafe doesn't require a booking and the food there is really good. We went to Hucks American restaurant on our second Tuesday night and it was absolutely delicious. I cannot fault anything about it. Our waitress Shauna was an absolute dote too which made the experience so much more enjoyable. We also ate pizza from Cara's Kitchen restaurant the day we arrived and it was gorgeous too. Myself and EllaMay are such fussy eaters too, and neither of us had a complaint about any of the food we enjoyed dining at Center Parcs.
On our last evening we left it too late to book a restaurant so we went to the Parc Market and picked up a basket full of comfort food along with some logs for the wood burning stove in the lodge. We also bought a barbecue and some marshmallows to toast and we had so much fun make s'mores with the kids. It was the perfect end to our holiday.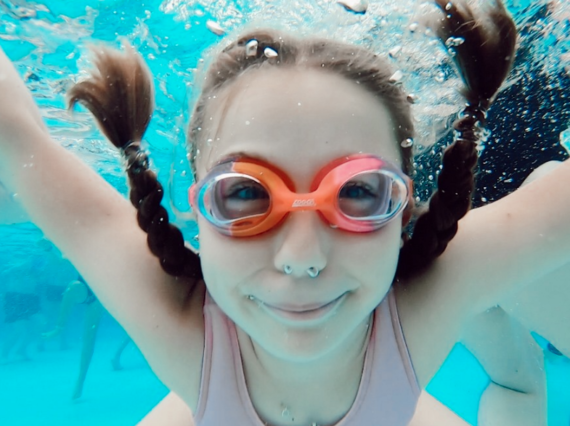 All in all we had the most amazing experience and we will most definitely be back to visit again and complete some more of the
activities on offer
. There is literally so much you can do together as a family, we simply couldn't get to it all.
What I love about Center Parcs most, is the quality time that get to spend together as a family no matter what the weather or season. Honestly, we made the most amazing unforgettable memories there together that we will all cherish forever.
No matter what kind of family you have, there is a MyCenterParcs break for you.
Read more about the Myers family trip to Center Parcs
here