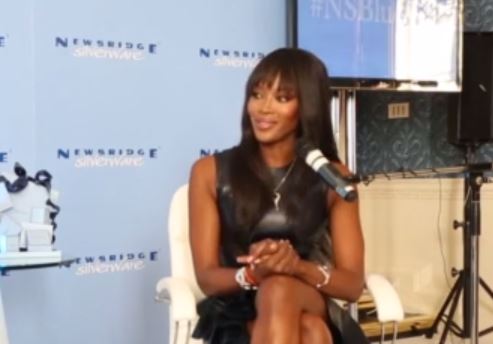 As most women know, a stunning piece of jewellery has the ability to transform a standard, run-of-the -mill ensemble into something which turns heads left, right and centre.

Whether it's statement necklaces, chunky bangles or show-stopping watches which tickle your fancy, it''s fair to say Newbridge Silverware ticks all the boxes.

Equally impressed by the stunning designs as we and countless other women are is international supermodel Naomi Campbell who recently agreed to be the new face of the stunning range.

Speaking at the launch in Dublin's Merrion Hotel, the stunning world-famous star thanked Newbridge Silverware for the opportunity and then found herself a little stumped by a question posed by our very own MP!TV reporter, Lisa Kavangh.

Take a look at this!