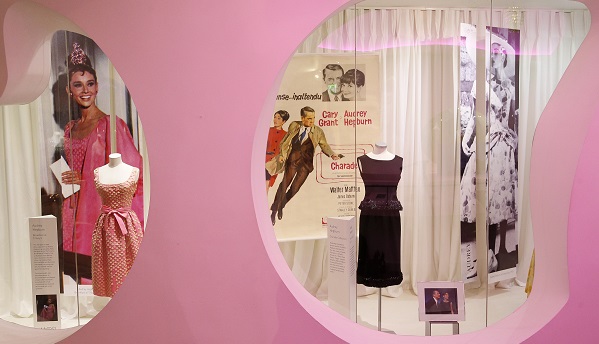 What would you say if we told you that one of the best collections of iconic celebrity style IN THE WORLD was right on your doorstep? You probably wouldn't believe us – which is why fashion fans around the country are in for a real treat.
One of the greatest private collections of Audrey Hepburn's iconic style and memorobilia was recently unveiled – in the Newbridge Silverware Museum of Style Icons, in County Kildare.
The 'Audrey' Exhibition truly is a fashion- and film-lover's dream. As well as the iconic pink beaded gown from Breakfast At Tiffany's, the collection features that beautiful Givenchy silk floral dress worn by the star in the cinema classic Funny Face.
There are also some special pieces from Ms Hepburn's personal collection on display, including the white Yves Saint Laurent empire-line gown she wore to her son Luca's christening.
The paper collection, meanwhile, includes letters to Audrey from her father, as well as 44 of the star's magazine covers.
While Audrey Hepburn's style and grace appeal to every generation, there are also some exciting new additions to the museum, for the more modern fashion fan.
Indeed, the museum now boasts a Kardashian collection featuring pieces from reality star Kim Kardashian West. Fans of the star are sure to recognise the luxurious cream wool Chloe coat on display, which she once wore on a trip to Paris Fashion Week.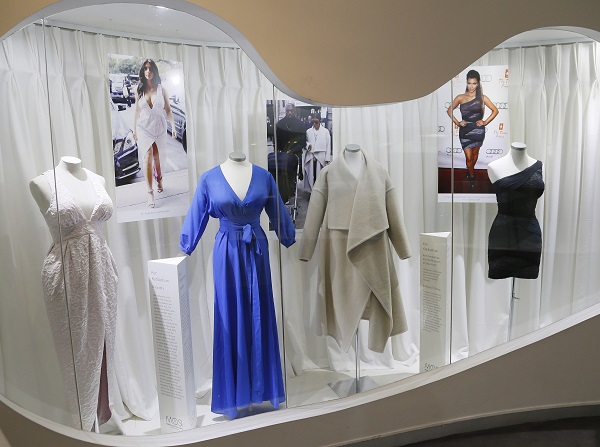 TV buffs will also be delighted to hear that the iconic style of the hit show Mad Men has been immortalised at the Museum of Style Icons, with vintage dresses worn by stars January Jones and Christina Hendricks on the cover of Rolling Stone featured.
The museum also boasts garments once worn by Princess Grace of Monaco, Michael Jackson, and many more.
The Muesum of Style Icons is located within the Newbridge Silverware Visitor Centre in Newbridge, Co.Kildare, and is open seven days a week. Entry is also free, so this really is a must-visit for fashion fans!
For more information, check out www.newbridgesilverware.com.
SHARE with a fellow fashion fan who would love a visit to the Museum of Style Icons.