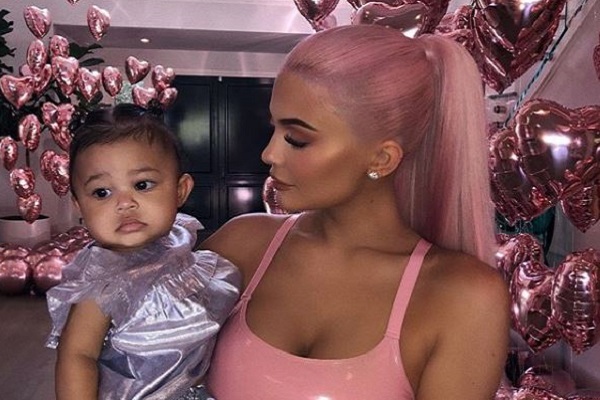 Kylie Jenner has certainly been loving every moment of motherhood since welcoming baby Stormi in the February of this year.
The doting mum is forever posting snaps of her gorgeous daughter and we think she may be feeling broody already.
The mum opened up about her future family plans during a question and answer session on her Snapchat account.
"I want another baby, but when is the question, and I'm definitely not ready right this second," Kylie admitted.
She even went as far as vowing to share more of her pregnancy journey with fans the second time around. Kylie said she would love for her followers to know more about her experience: "When I do, I would love to share more of that with you guys."
She may not be ready for baby number two just yet but that hasn't stopped the 21-year-old from thinking about baby names.
There are millions and millions of options out there so picking a baby name is never an easy choice. We're sure Kylie's sister Kim will agree, especially after she seriously struggled to name her youngest child.
When the time is right, Kylie hopes to have another daughter: "I haven't found anything I love love, but I definitely want another girl, hopefully."
Kylie stressed that there is one baby name trend in particular that she is crazy about: "I want her to have a feminine name."
Olivia, Sophie, Isabella and Charlotte are amongst some of the most popular names for baby girls at the moment, so who knows, Kylie may opt for one of those traditional options in the future.