It's time to dig out the shorts and shades, because summer is not over just yet! With many of us welcoming the unexpected sunshine, Fáilte Ireland has curated a list of some of the best coastal spots to visit across Dublin to make the most of what might be the last few days of 'summer' 2023.
Home to some of the most stunning towns and villages, the Dublin Coastal Trail offers some of the most scenic spots in the country as well as many brilliant restaurants and cafes to pop into for an ice-cream or coffee.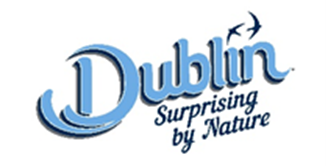 The Dublin Coastal Trail is a stunning route stretching from Skerries in the north of the county right down to Killiney in South County Dublin and is easily accessible by rail. The seasoned sun worshiper, or indeed anyone looking to cool off during this sunny weather, is spoiled for choice with so many amazing strands and beaches to visit.
Land or sea, whatever your preference, here are some of the must-visit places to relax at during this current sunny spell:
Skerries
Skerries is home to a range of beautiful coastal walks with paths that loop around the headland of Red Island and connect its North and South beaches. Both beaches are perfect locations to dip your toes in the water or enjoy a shoreside picnic on a hot summer's day.
Dotted with traditional windmills, Skerries offers unique views unlike anywhere else. Skerries windmills have been standing for centuries and are open for tours all year round. Inside, visitors can explore the fully restored complex which once housed a water mill and bakery. For those looking to whet their appetite following a day of adventuring, Blue Café Bar overlooks Skerries Harbour and boasts a range of delicious Mediterranean-style bites and cocktails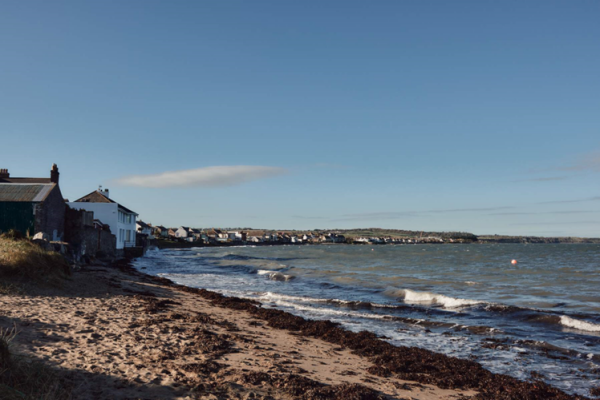 Howth
The iconic fishing village of Howth draws hundreds of daily visitors to its shores and is home to beautiful beaches including hidden gems such as Burrow Beach and Balscadden Bay Beach.
Howth is world-renown as home to some of Ireland's most majestic views. The breathtaking Howth Cliff Walk is a must for locals and day-trippers alike, especially on a bright day, when 360° views of Dublin Bay and iconic Dublin landmarks such as Poolbeg Chimneys and Poolbeg Lighthouse can be marvelled at.
Following a walk on the cliffs, visitors can enjoy a refreshing drink from Howth Summit or a delicious feed from popular restaurants such as Wrights of Howth, Beshoff Bros, and The Bloody Stream.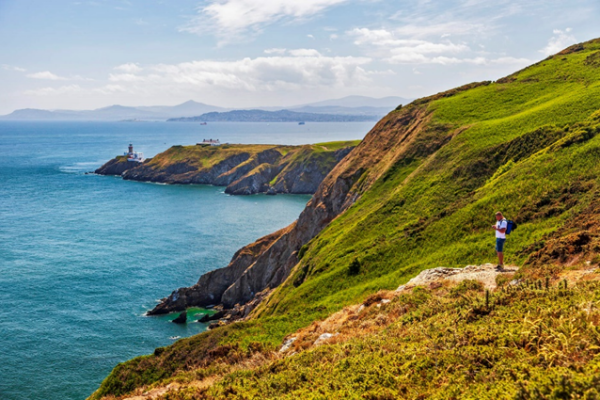 Malahide
Low Rock can be found along Malahide's Coast Road and is a beautiful natural cove encased by a boundary of rocks. It's the perfect location to watch the sun set over the sea as the waves roll gently to shore.
While here, visitors can also enjoy the stunning surroundings of Malahide Castle and take advantage of some of the shady trees in the area for a picnic. It is the perfect location for a walk in the sunshine and there is a broad range of ice cream parlours in the vicinity such as OMG Ice Cream and Pappagallino's Ice Cream. As the saying goes in Italy – that's amore!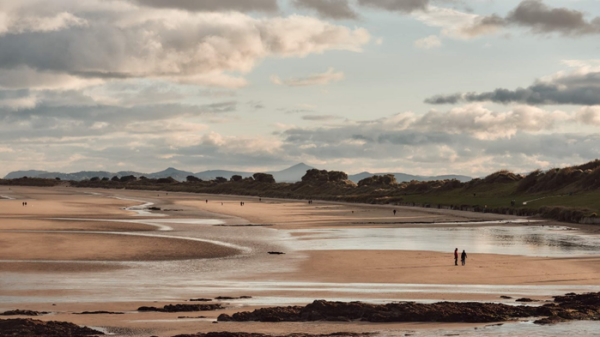 Bull Island, Clontarf
Bull Island is connected to Clontarf's mainland by a unique wooden bridge offering sweeping views of Dublin Port and the surrounding bay. Regular visitors at this beach often treat themselves to a drink or snack at the nearby Happy Out hut before taking a walk to the end of Bull Wall to see the Star of the Sea statue.
Clontarf is a hub for local businesses and boasts several coffee houses and restaurants. Visitors can enjoy a refreshing iced coffee from Ebb & Flow, or a mountain of pancakes from Póg. Another highly commended eatery in the area is Bay Restaurant Clontarf, which offers stunning sea views and is the perfect location to watch the sunset or to enjoy an evening dinner by candlelight.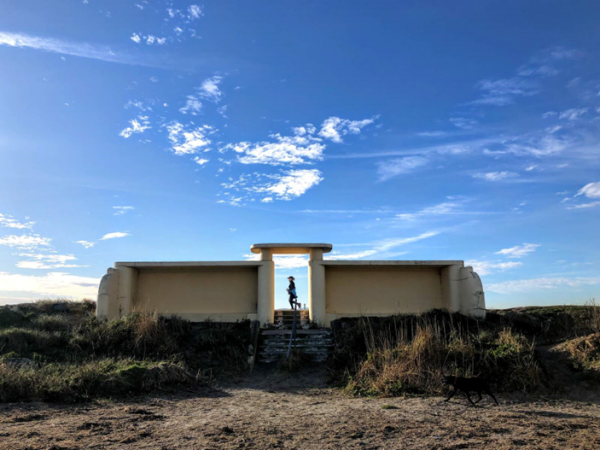 Dalkey
Dalkey, one of Dublin's most revered coastal spots, those who visit Vico Baths on a sunny day may feel they have been transplanted to the Amalfi Coast itself thanks to the stunning views of Sorrento and Dalkey Island. Just a 15-minute walk south of Dalkey DART station, Vico Baths has even been given the A-list seal of approval by both Matt Damon and, more recently, Harry Styles and Olivia Wilde, who paid it a visit last summer. Visitors can also take a boat trip from Coliemore Harbour to Dalkey Island and say hello to the resident seals and wild goats.
For day trippers, Dalkey Castle, which is one of the two remaining medieval townhouse castles in Dalkey dating back as far as the 14th century, is an ideal spot for families to take their little kings and queens on a picnic to enjoy some family time together.
If al fresco dining isn't top of the list, Dalkey is a gastro village that boasts a variety of popular restaurants such as Devilles and Ragazzi Gastro Market.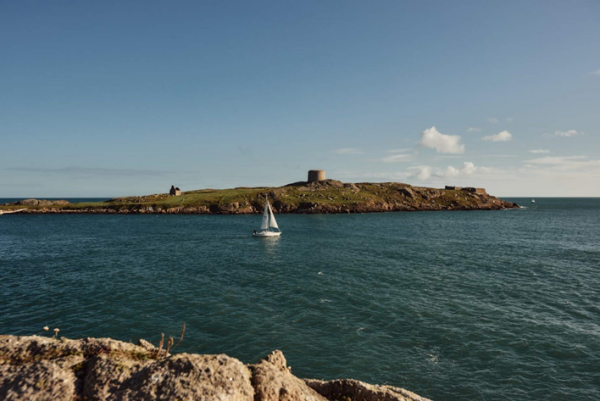 Sandycove and Glasthule
The iconic Forty Foot, just a 30-minute DART journey south of the city centre, is the perfect place to unwind and take in the surrounding views of Dún Laoghaire and Howth. Popular for centuries this seaside location has featured in James Joyce's Ulysses and more recently, Sharon Horgan's BAFTA-winning series Bad Sisters!
Sandycove is jam packed with delightful coffee spots. Sandycove Store and Yard offers not only delicious coffee and sweet treats, but it also boasts a sauna and a hot tub. An ideal spot for you to unwind and rest up after a day spent enjoying the sunshine.
Seafood lovers are spoilt for choice with the range of restaurants dotted around the town and Cavistons offers a range of five-star-rated dishes. Following that, 64 Wine comes highly recommended for a little tipple with friends and loved ones.
With the onset of high temperatures, it is important to ensure that you stay hydrated and cool off in shady spots when needed. Be sure to reapply sunscreen at least every two hours, and make sure that the ground is cool enough for your dogs to walk on before discovering all the Dublin Coastal Trail has to offer.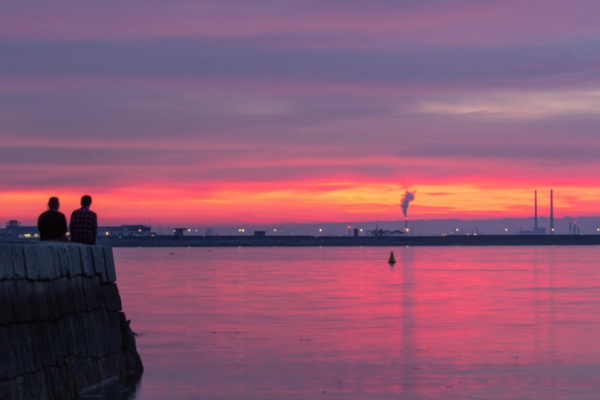 For more information on visiting the Dublin coastal trail, please visit www.visitdublin.com.
Photo credits:
Skerries Beach, by Fionn McCann
Howth Cliff Walk, by Cahir Davitt
Malahide Coastal Walk, by Fionn McCann
North Bull Wall, by Antoinette Reilly
Dalkey Island, by Fionn McCann
Sandycove Coast, by Adrian Hendroff