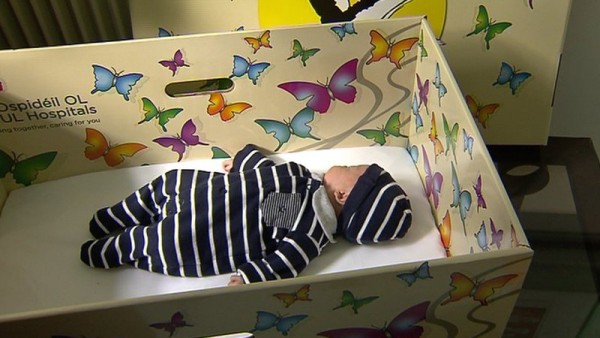 In other countries, Baby Box programmes have been heralded as life-saving initiatives – and now, finally, a version has arrived in Ireland.
A national first, the programme is designed to reduce the incidence of infant mortality and raise awareness through educating parents on how to care for their newborns.
Launched at the University Maternity Hospital Limerick today, Dr Mendinaro Imcha said in response: "The Baby Box programme is a proactive approach to improving the health and safety of the newborn child and parents."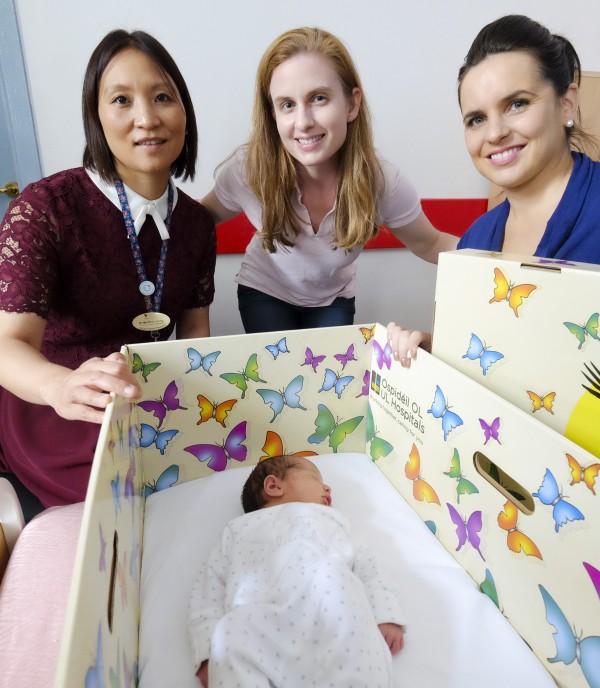 Up to 5,000 boxes will now be distributed to the families of babies born at UMHL over the next year.
Mothers who complete e-learning modules during their pregnancies will then be provided with a free Baby Box for their infant to sleep in.
Sudden Infant Death Syndrome (SIDS), also known as cot death, is the sudden unexpected death of an apparently well infant and for which there is no explanation. About nine out of ten cases occur in the first six months of life, with a greater risk for premature and low-birth-weight babies.
Limerick hospital rolls out baby box scheme https://t.co/idGZ06TJMh via @rte

— Fergal Bowers (@FergalBowers) September 23, 2016
The use of Baby Boxes has been credited with helping reduce infant mortality rates in Finland, where they have been in use for more than 75 years.
The tradition has contributed to reducing the infant mortality rate in Finland from 65 infant deaths per 1,000 births in 1938 to 2.26 per 1,000 births in 2015. Ireland's infant mortality rate is 3.7 per 1,000 births.
Other countries, including the UK, Canada and US, have begun to introduce this concept to their families. UMHL—in partnership with The Baby Box Co. -- is the first Irish maternity hospital to embrace the idea.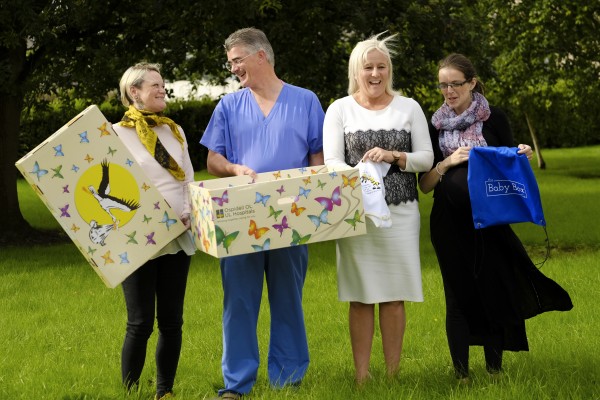 The boxes furthermore contain clothing and other goods as well as educational materials. They're made from a durable cardboard, and come complete with a firm foam mattress, waterproof mattress cover and a cotton sheet. They can be used as a baby's bed for up to the first eight months of their life.
Replacing the need for the traditional Moses basket or cot, it is thought the small size of the Baby Box prevents babies from rolling onto their tummies, which experts think can contribute to SIDS.
Jennifer Clary, the CEO of The Baby Box Co., which is supplying UMHL with the Baby Boxes and Baby Box University memberships for participating parents said: "We are delighted to expand the Baby Box programme to Ireland and look forward to an impactful collaboration here at University Maternity Hospital Limerick."
SHARE this amazing good news for new parents in Limerick