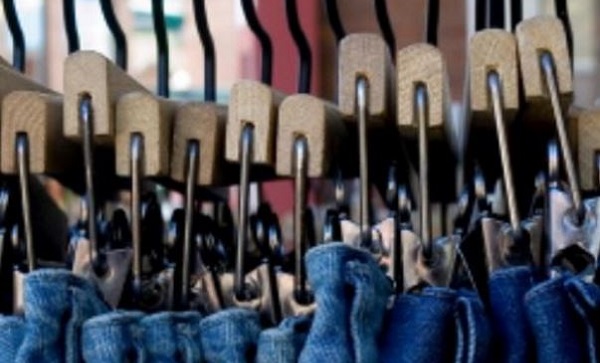 Maternity jeans are one of the most essential pieces we need for our maternity wardrobe. It is
usually
the first garment purchased, at about 12 weeks on, depending on how fast your bump is growing.
Remember to shop for your shape and stick with what you wore before you became pregnant. Do your research in-store and online before you make that purchase. Don't forget to ask about sizing; from experience, we think every brand has a different thought on sizing, and all of the jeans we have brought in over the years have been bigger in size.
There is nothing worse than buying, returning, and having to exchange items, as it's a waste of time and money.
There are two types of jeans: under-the-bump and over-the-bump styles. But, regarding styles, shapes and colours, there are so many to choose from.
You will be able to find these in many high street shops like Topshop, H&M, New Look, and Next. My favourite place to shop for jeans, at present, is H&M as the prices range from €25 to €39. My personal favourite is the skinny-style jean; in saying that, go with a smaller size, as they do stretch and you will end up pulling them up every few minutes (not a good look).
So, they are not your typical Levis or Seven brands, but you're gaurenteed to get the wear out of them with that price tag.
Check out Ebay, as they always have a collection of designer brand jeans at a fantastic price. You might need to keep your eyes open, as they upload different brands every day and, of course, you might have to get bidding. Be aware; a lot of sellers don't do refunds or returns, so always read the small writing.
We did a little research of our own to find the best jeans available online, and here is what we found:
Best online shops
Noppies
They just launched a fantastic range of jeans this autumn.
Esprit
This is a place to shop when looking for jeans, leggings and all sorts of bottoms. They carry a big range at affordable prices.
Love 2 Wait
This company is truly amazing when it comes to jeans, as it's all they stock!
Slacks & Co.
We are delighted to have found this company. Their best-selling jeans are the Soho styles, which simply stretch beautifully over any growing bump – definitely our favourite high-end jean this season. We found their customer service fantastic, and we recently viewed their styles in Play Time, Paris.
Different styles to choose from
Skinny
The skinny jean is sexy and feminine; the most requested jean here at Stylemama. Its ankle length will allow you to wear so many types of shoes. The large elasticized bands placed inside the side pockets and the stretch fabric are perfect to fit and adapt to the growth of your bump. These jeans are very comfortable to wear; the extensible fabric nicely contours the legs and buttocks. If you're looking to show off your curves, these guys are a great buy.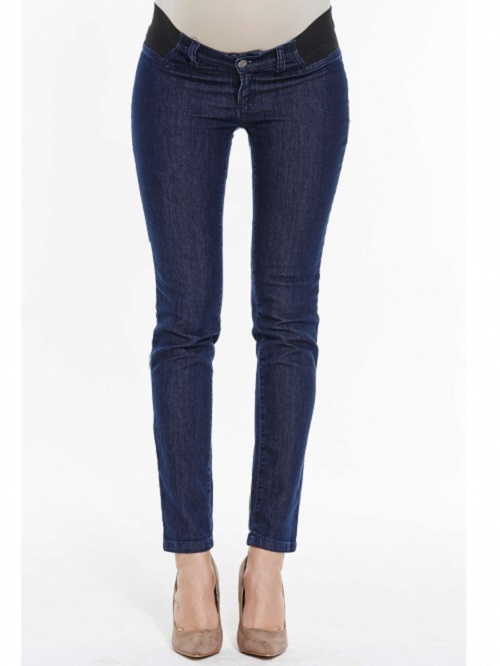 Jegging
The jegging is super-stretchy and so comfortable, but it is not for everyone. I love to wear these jeans with a longer top and Converse during the day. The fabric can be thinner, so that is something to watch out for. They simply pull on and they usually don't have any belt loops - a popular style in the warmer seasons.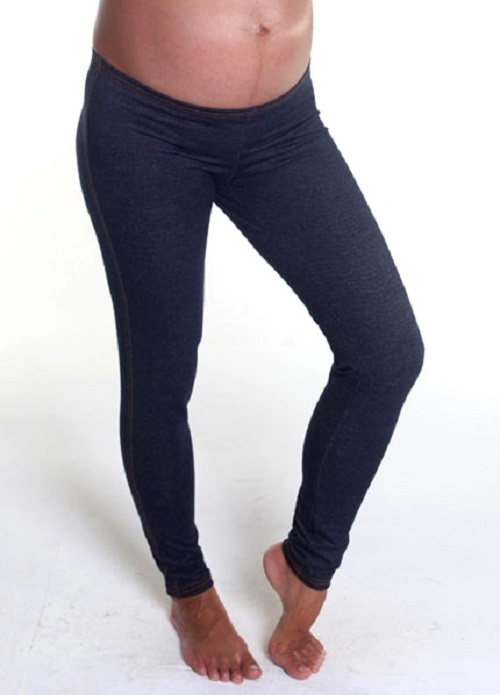 Straight-cut/slim
The skinny-cut and slimfit are still slimming without being too tight - another popular choice in today's world. They'll look great with a pretty maternity shirt and a pair of heels for a formal look, or a tight-fitting top and trainers for a more casual look. Most jeans have an added belt loop around the waist, meaning you can accessorise these jeans with a belt for those months after giving birth.
Loose-fit/ Boyfriend
A style that doesn't suit everyone, these usually look best on a taller lady - pregnant or not. They are a loose fit, with low rise waistband. Wear with trainers for perfect street style, or try with heels and a cool blazer over a maternity T-shirt.
Try to find a pair that is nicely tailored.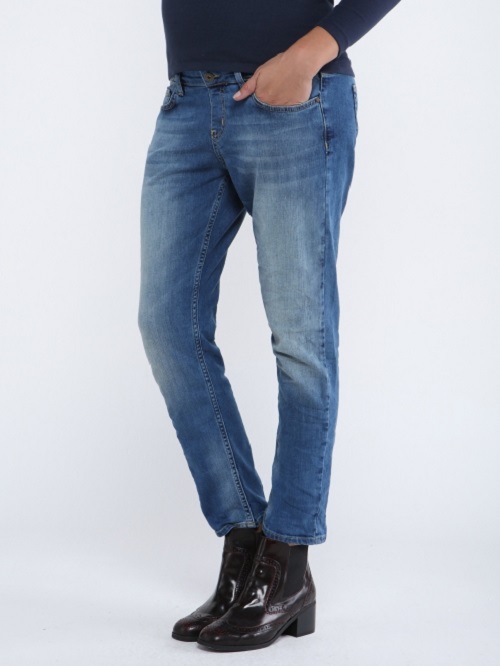 Flared/Boot-cut
This flared style will take you back to the '70s. If choosing this style, go with a dark colour as it enables you to wear it with anything. It really comes to personal choice here, and it is bang on-trend this season; however, we feel they will go out of fashion just as quickly as they came in. We do love a boot-cut style though - two pockets at the front and two at the back will show of the buttocks in a nice way! Wear them with a pair of wedges and a liberty top to complete the look. These would be the third most popular choice for customers.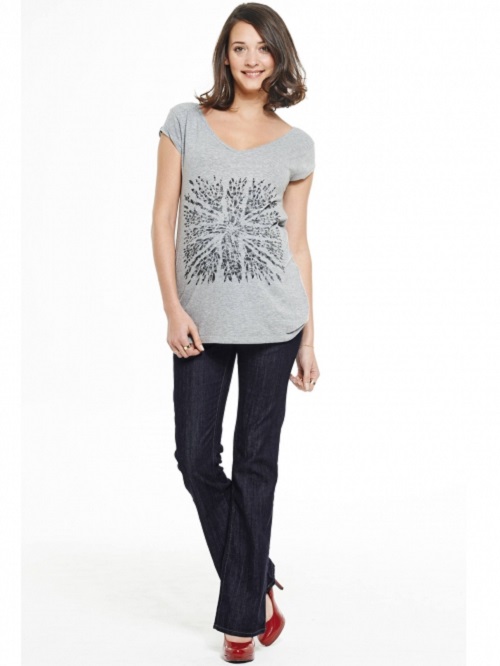 Remember; if you are petite and you are looking for some shape around the bum, choose a high-rise pocket at the back - this will give you the illusion of a rounder, fuller bum. And for the opposite look, making your bum neater, choose lower pockets.
Have a black, blue and grey-colored pair of jeans aside - you won't go wrong with these three, and they can be worn through all seasons.
We hope this gives you lots of information about jeans, and that your choice is now clearer for shopping.
Chat to you next month!
Gillian x