Santa's House Express, Ireland's leading Santa experience for the past 7 years has launched two new Christmas events over the weekend that seek to transport families to a world of pure magic for the festive season. The opening weekend saw guests from Dublin and Kildare experience the best of a socially safe visit to Santa from the comfort of their own car in their family bubble with each child receiving a fun and age-appropriate present.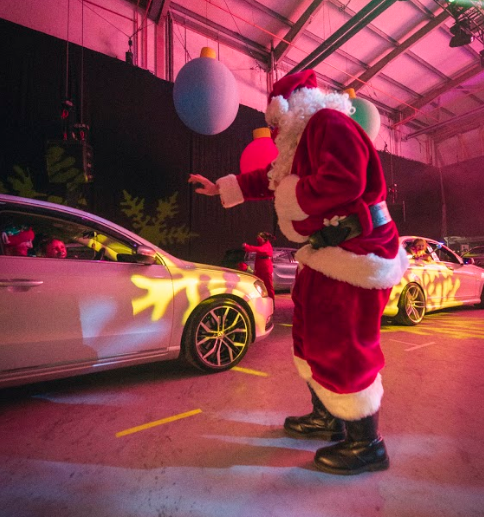 Santa's House Express Drive-Thru Christmas, located on the 5 star 1100 acre Palmerstown House Estate is the ultimate festive self-driving experience through a magical route. Upon arrival guests will start their journey along the festive route which takes you past Elf Town, Santa's Toy Factory and the Reindeer Stables. Following that, turn down Candy Cane Lane where the true magic of Christmas comes alive as you head into The Enchanted Forest, with twinkling lights and Christmas decorations aplenty it's a street bursting with festive cheer.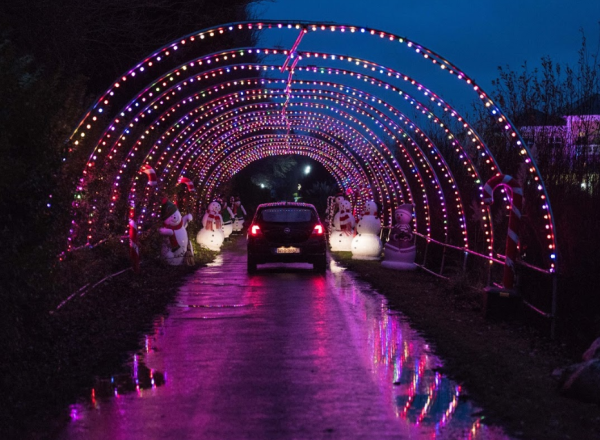 Discover Santa's Drive-Thru Grotto deep within the Palmerstown House Estate woodlands, where you will see the Big Man himself. Finally, guests will enjoy the Drive-In Christmas Movie Experience featuring the classic short movie 'The Snowman' By Raymond Briggs, with hot food and festive treats aplenty!
Flight Before Christmas has seen Santa take a turn for the contemporary, transforming the giant aircraft hangars of Weston Airport into his high energy Magical Workshop this festive season. On arrival guests will enjoy a spectacular display of glistening lights along Reindeer Runway. Next up, guests will pass through the "Elf-Ray" where Santa's trustee elves will check that you've all been very good before you land into Santa's Magical Workshop.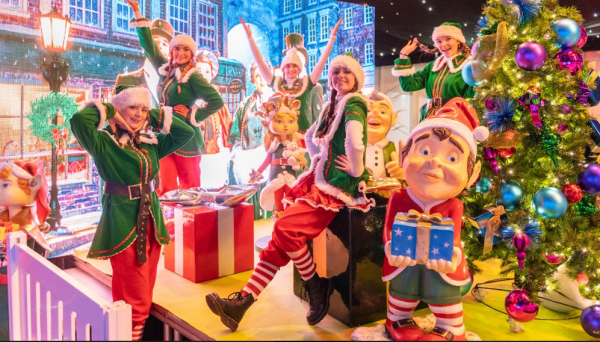 The elves and the big man himself will also put on a wonderful stage show like never before, full of song, dance and jovial Christmas cheer. The experience ends with a drive thru screening of 'The Snowman and The Snowdog' by Raymond Briggs, with award-winning animation and iconic music to conclude this fantastic Christmas experience that the whole family can enjoy while enjoying warming holiday food and drinks including strawberry and marshmallow cups with molten Belgian chocolate sauce, hot dogs, burgers, soft drinks, hot chocolate tea and coffee.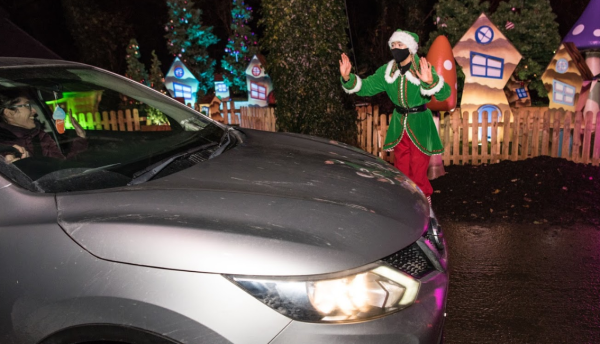 Running until December 23rd there is lots to keep little ones entertained for the entire 90 minute experience. Tickets for both of these captivating events are on sale now and are priced from Adults €14, Children €18 and Infants €5 with discounts available for larger families. They can be booked via the Santa's House Express website and the Flight Before Christmas website respectively.