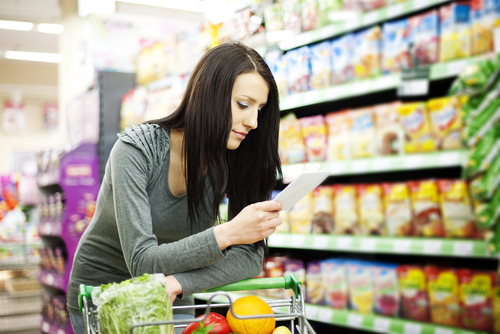 Grocery shopping can be the toughest job of the week for mums. Not only is there financial responsibility, but it also requires creativity and organisational skills – not to mention dealing with multiple requests from the kids.
If you want to save time and money, you need to make a list and most importantly, stick to it. Here are five tips to help you create an efficient and budget-friendly grocery list:
Keep a Weekly List:
Mums have so much to remember, it can be tough to keep track of every little thing. Food and household items can easily be forgotten and this means extra shopping trips during the week, usually to smaller stores that will charge more for an item. Stick a piece of paper to the fridge and jot down items that run out or are about to run out as it happens.
Check the Cupboards:
We're always coming across forgotten items in the back of the food cupboard – things we meant to try, deals we bought on a whim or items that are hidden by newer additions. Check through your cupboards and make sure you're not buying something you already have or ignoring something that could produce a new, exciting meal.
Meal Planner:
It may sound tedious to sit down and decide every meal for the next seven days, but it's worth the 15-20mins it takes. Not only will you know exactly what you have to buy when you go shopping, but being that organised will also make your life easier during the week.
Split the List:
Most people shop in multiple stores, so rather than writing one big list, try splitting it up according to store. This makes the shopping process simpler and lets you see how much you're spending in each place.
Cut your Workload:
It has become the norm for mums to cook multiple dishes at each meal. This makes your grocery trip more demanding and also pushes the bill up. Put a stop to picky eating and vow to cook one dish for everyone at dinner. You can compromise by alternating each night to suit one family member. Not only will you save time, energy and money, you'll also open your kids up to trying new things. This also makes for a sleaker grocery list.