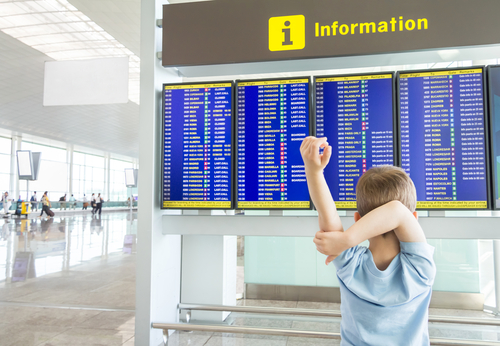 Flying with kids can be a bit of an ordeal but it definitely gets easier the older they get. If you are planning on taking a flight with your older kids in the near future, keep in mind these handy tips to ensure it is a happy and fun flight for all.
Set ground rules
Before you even set foot in the airport, make sure your little one is well aware of any ground rules that you have for them. Otherwise things will just start to get a little messy. Sit down and have a chat with them explaining why you are implementing these rules so they know why they need to adhere to them.
Let them explore
Let them explore the airport to settle any curiosity that they have and the same goes for when they are on the plane. If this is their first time flying they will be very curious as to where food is prepared or where the toilets are.
Don't nag them
Try not to spend the whole flight nagging your kids to sit down, stay still, stop kicking the chair or to be quiet. This won't make for a very pleasant trip for anyone involved. Unless they are in the way or annoying another passenger, let them be kids.
Let them bring a teddy
Kids are never too old for a cuddly toy so let them choose their favourite teddy to bring on the flight, not only will this keep them happy but it will comfort them if they are a little worried.
Have them sit together
If you are travelling with more than one child, sit them together. While this won't work with small kids, older children will have a better grasp of a conversation and will enjoy the journey more if they are sitting beside someone who is interested it the same thing as them.
Don't ignore them
If they ask you questions about the plane or want to talk about the destination, listen and answer them. While you might not realise it, chatting to you can help relive fears that they are experiencing. So don't ignore them or tell them to be quiet.