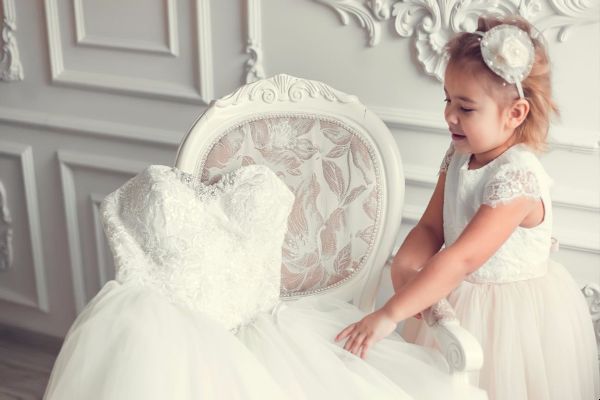 Weddings may be one of the most joyful occasions of all time, but they are exhausting. We've all had to wake up at the crack of dawn to race to the hairdressers for a curly blow-dry. We know we're not alone in admitting that there have been times when we dozed off during the father of the bride's speech. Tackling the four-course meal will leave anyone wishing they could go for a quick snooze before dancing the night away.
One young girl's love for napping took over during a wedding ceremony. Six-month-old Rugbie Morman was asked to be the flower girl at her aunt's wedding, but the tiny tot needed a little assistance in order to make it down the aisle.
Many of us have shared hilarious snaps from weddings, whether it's a picture of your dad dancing to Tina Turner or one of your 90-year-old granny catching the bouquet.
Joe Morman couldn't help but share the witty photo of his sleepy daughter, he wrote on Reddit, "My daughter was supposed to be a flower girl in her aunt's wedding, but napping is life. She is safely strapped in."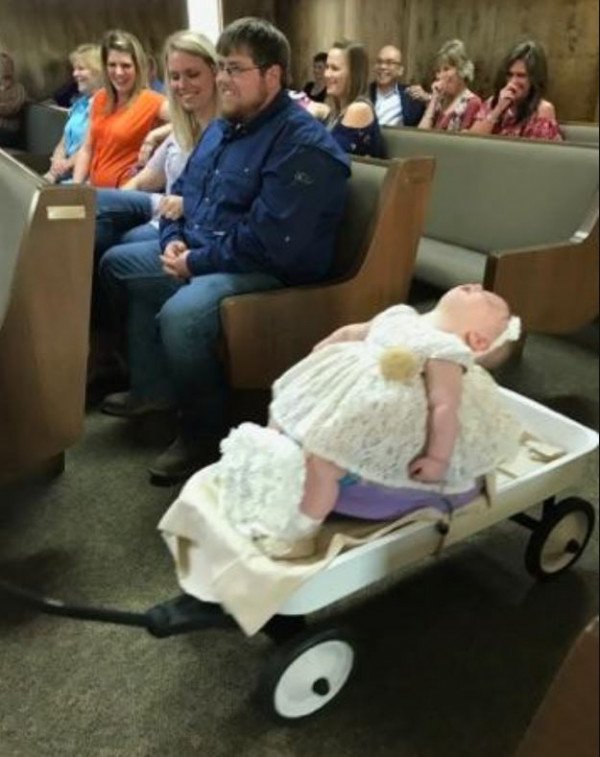 The doting dad spoke to Yahoo Lifestyle about his daughter, "She was getting tired, so I was holding her and singing to her, so she would go to sleep and get a quick little power nap in before the wedding."
The youngster started to doze off 20 minutes before the wedding. Despite her dad's best efforts, she ended up conking out as the ceremony began.
He admitted that nothing was going to wake up sleeping beauty, "She wouldn't wake up for nothing. She would open her eyes and look around then pass right back out."
The parents understood that the show must go on, so they gently placed their daughter in a wagon and transported her down the aisle.
Joe laughed, "As soon as the wagon got to the end of the aisle and I picked her up, she was bright-eyed and ready to go."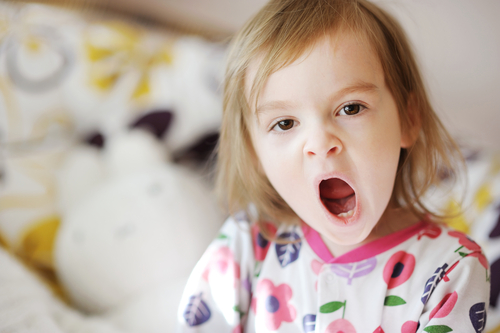 Rugbie may have stolen the spotlight away from the bride, but the nervous bride was grateful, "She was glad that the audience was distracted by the baby to take some of the pressure off her."
The wedding guests giggled as the sleepy flower-girl was wheeled towards the altar by her mum. Her impromptu nap certainly made the ceremony unforgettable.
We love how Rugbie managed to steal the show by sampling having a power nap, she is our new hero.