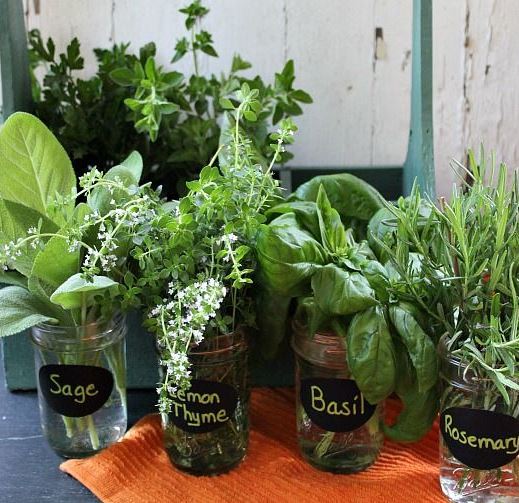 Herbs add a variety of flavours and nutritional supplement to meals, but often their short shelf life prohibits people from buying the fresh version.
Follow these 5 steps to prolong flavour heaven:
1. Purchase good quality fresh herbs
2. Dampen two layers of kitchen paper.
3. Place the herbs on the paper. Roll up firmly but not tightly
4. Place the wrapped herbs in an airtight container.
5. Use and rewrap as often as possible.
The exception to the rule is basil which likes a warm environment and therefore better bought growing in pots.
Image via Pinterest