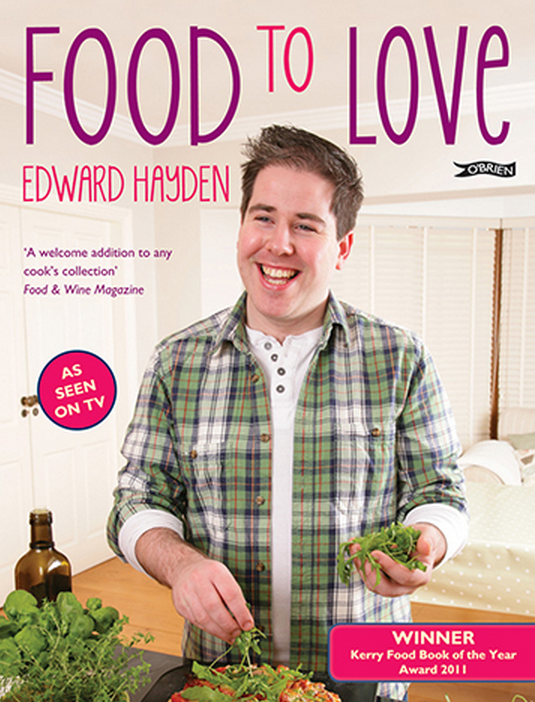 ​Foodies rejoice, Edward Hayden has written another must-have book to add to your collection that will enhance your already brimming cookery shelf.
The book is a true "representative of the food that [Edward] loves to share and eat" and classic recipes like his braised red cabbage and chicken jambalaya play a significant role in the book. From light bites and super soups to one pot wonders, mouthwatering meat dishes and heavenly cakes and bakes you will always be able to open the book, trust in the knowledge that there will be something tasty and simple to choose from.
He has even given our ever favourite bread its very own section including recipes for pumpkin seed bread, cheese and onion soda bread, and his very special recipe Edward's brown bread. While his walnut and treacle bread was a favourite in his book Edward Entertains, he has slightly adapted it to a simple yet delicious brown bread.
Edward admits that he "likes to supply recipes that are not overly labour-intensive, for which the ingredients can be sourced readily and that will work out" and his easy soups, breads, occasion cooking and one pot wonders are a true reflection of this.
As Edward says, "'home cooking' is a recurring style and trend, because there's something very satisfying about spending time cooking and serving a delicious home-cooked meal to family and friends."
With stunning pictures and plenty of top tips, this book will truly become a firm favourite for every food-lover alike.