L'occitane Cherry Blossom Festive Bauble
A gorgeous red tree decoration filled with 3 delicate cherry blossom beauty products.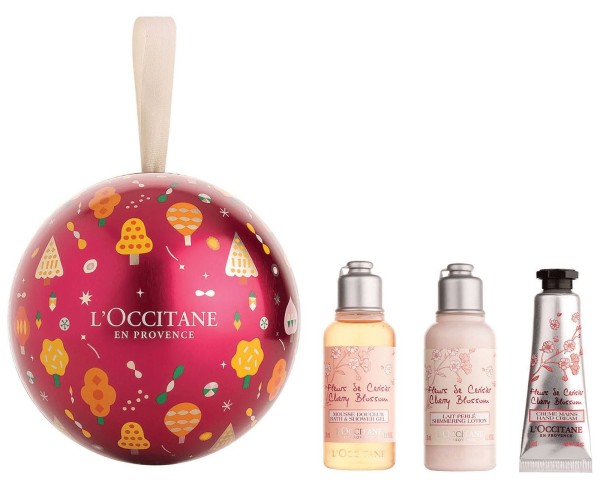 RRP €12
Available in L'Occitane stores nationwide or online here.
Fat Fox Limited Edition Hats
If you haven't heard of the Fat Fox coffee drive through in Delgany, Co. Wicklow, then where have you been?! Aside from the humorous gang that serve you coffee through the window of an old petrol station where you don't leave the comfort of your own car, they have a limited-edition range of cute beanie hats which will make a great gift for Christmas.

RRP €15
Available from The Fat Fox Delgany or online here.
Peter Pauper Press 2020 Tree Of Hearts Planner
A pretty A5 planner for 2020 – a fanciful tree illustration, with tiny multi-coloured heart-shaped leaves, graces the cover of this pretty planner. The inside back cover pocket holds notes, business cards, and other flat items and it has a matching ribbon bookmark.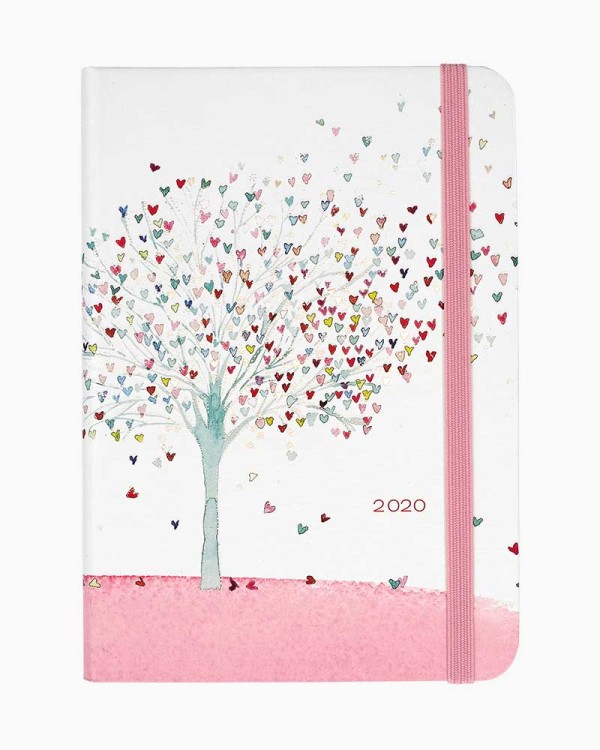 RRP €12.00
Available in Kilkenny Stores nationwide or online here
Nuxe Huile Prodigieuse Minis Gift Set
The Nuxe Huile Prodigieuse Minis Gift Set is the most adorable stocking stuffer, combining deluxe travel sizes of 2 iconic NUXE oils. These multitaskers make the perfect little luxury for skin, body and hair!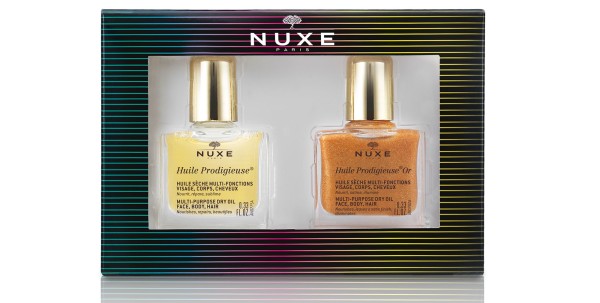 RRP €9
Available in all good pharmacies nationwide.
The Dirt Birds Self-Help Guide by Sue Collins and Sinead Culbert (published by Hachette Ireland)
If making the school lunches, doing the Jaysus homework and dodging the guards because of your long-overdue NCT is sending you over the edge, you are not alone. DirtBirds are here to help, with their guide to just about anything that can send a woman reaching for the bottle well before cocktail hour. Discover survival strategies for: when stress wrecks your face, how to love your body even when nobody else does, and how to deal with a 'Yummy Mummy' when you meet one.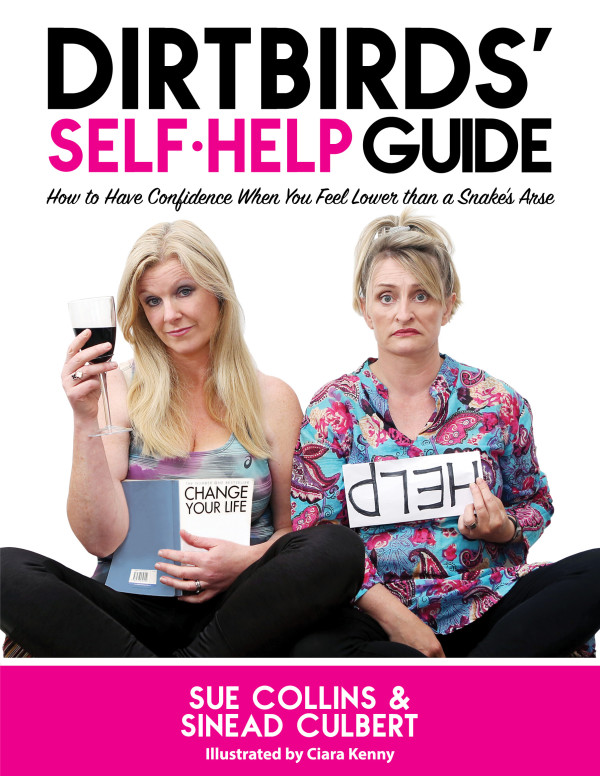 RRP £10.99
Available from all good bookshops nationwide
Kiss True Volume Lash in Ritzy
Ritzy is a beautiful lash that gives you thick lashes on the key points of your lashes. This full and long strip lash will have you batting your eyelids for all the right reasons. The Kiss True Volume Lashes come in 100% Natural Hair to give you a natural yet full lash look. They also come in a new technology with a tapered end which adds to the desired beautiful natural look.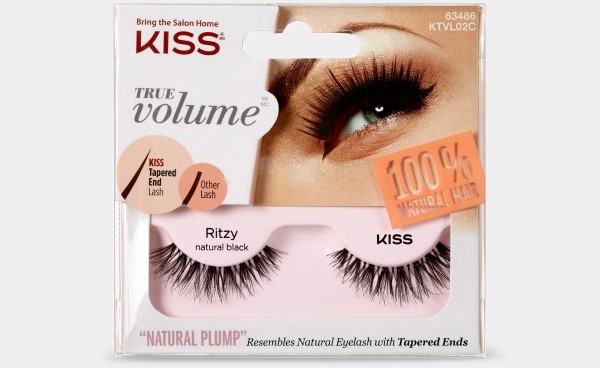 RRP €8
Available in all good pharmacies nationwide.
Cute Capsule Mini Highlighters Set
A cute set of mini highlighters in 6 pastel colours. If you haven't discovered Notebook Therapy yet, give them a visit now. Their site is jam packed with fabulous notebooks, pens, stickers and accessories for the stationery lover in your life.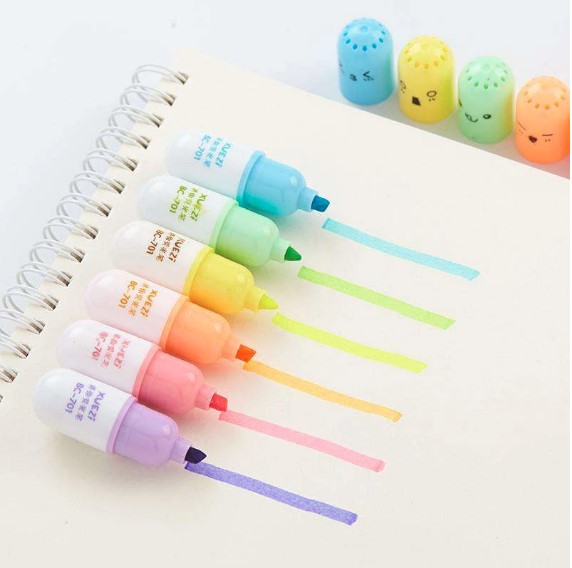 RRP €12.72
Available from Notebook Therapy
Dr. Hauschka Spruce Warming Bath Essence
The limited-edition Dr. Hauschka Spruce Warming Bath Essence €9.95 is the perfect stocking filler. The Bath Essence will protect the skin from the harsh winter elements as it helps support circulation and together with the warm bath water offers intensive, long lasting warmth for the body, inside and out, bliss!
RRP €9.95
Available from Dr. Hauschka stockists nationwide.
The gLove
Fake tan is done beautifully with the brand-new gLove. It's the world's first five-fingered tanning glove and it makes self-tanning a quick pleasure. Just pop on your favourite tanning solution, be it spray, foam or liquid and the gLove will apply it seamlessly between toes and fingers and in hard to reach areas. You won't have any tell-tale lines and you'll look like you just popped off the plane from somewhere nice and hot!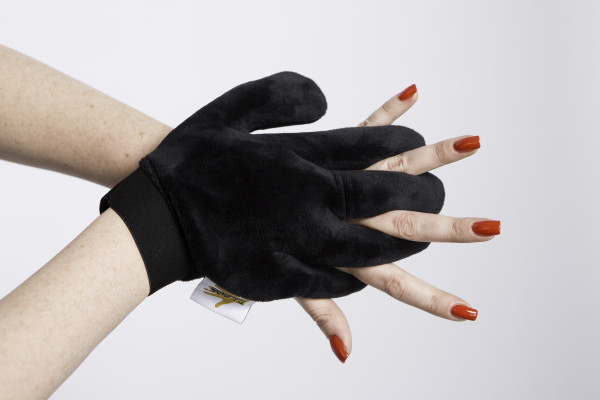 RRP €9.95
Available in good pharmacies nationwide or online from www.theglove.ie.
Note Gel Look Nail Enamel
The new Note Gel Look Nail Enamel mimics the plumping effects of a gel manicure for a flawless finish. It is available in 18 shades and has an innovative formula that gives your nails full coverage in just a single stroke. The smooth, high shine finish of the nail polish looks strikingly beautiful, giving your nails a professional salon look, at an amazing price. It is long wearing, high shine and gel effect nail lacquer

RRP €5.95
Note Cosmetics Gel Look Nail Enamel is available in pharmacies nationwide.
Lir Chocolate Truffle Box
Fans of Lir's much-loved truffles can now enjoy a scrumptious new Almond and Hazelnut variant in a 120g box, which joins the existing popular Lir Salted Caramel Truffle Box and the Lir Marc de Champagne Truffle Box, both 145g. These Lir Truffle boxes are a treat for all the senses and are perfect for sharing or make an ideal gift for that special someone in your life.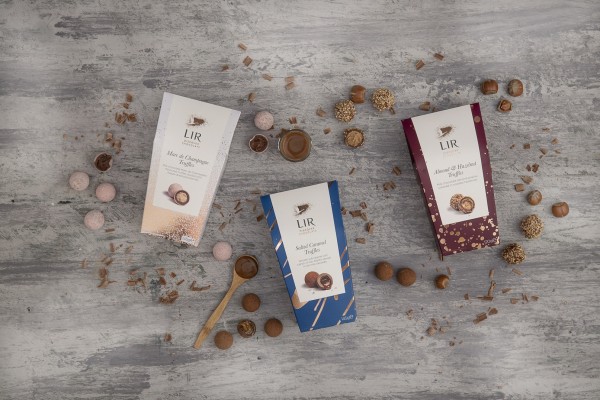 RRP €6
Available in all good retailers nationwide
Sleeping Masks Gift Set
This sleeping mask gift set is extremely pretty and at a very good price too. The one-piece storage bag holds the eye mask so that it's easy to store until you need it. It comes in three colour assortments (dark blue w/white print, rose w/white print and grey w/white print).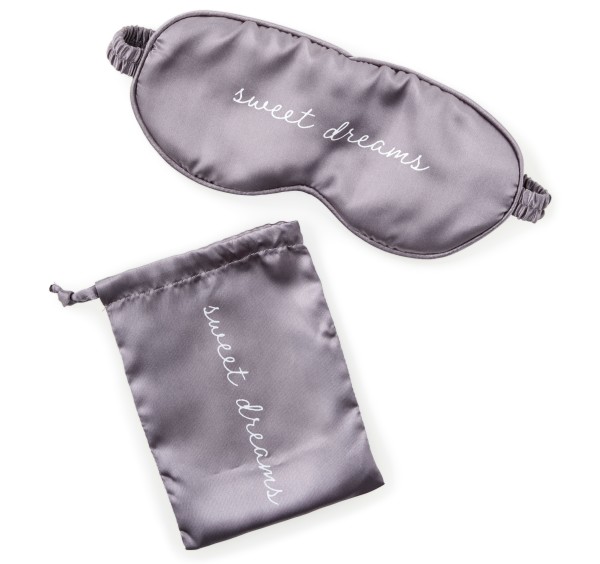 RRP €3.44
Available from Søstrene Grene
Apivita Chestnut Lip Care
The Apivita name is derived from the Latin words Apis (bee) and Vita (life) and means "life of the bee" – a name reflecting the philosophy of a company that, being a living organism like the bee, never stops creating value. Newly launched in Ireland, Apivita has a range of over 300 natural, effective and holistic beauty care products for the hair, the face and the body infused with bee products, Greek plant extracts and nature essential oils, all clinically proven efficacy. Apivita Lip Care with Chestnut is a moisturising lip balm that has a light, delicate brown colour. Chestnut Extract and Vitamin E work in harmony to deliver hydration and protect against environmental stressors, while Shea and Cocoa Butters nourish and soften lips for a healthy, plumped appearance.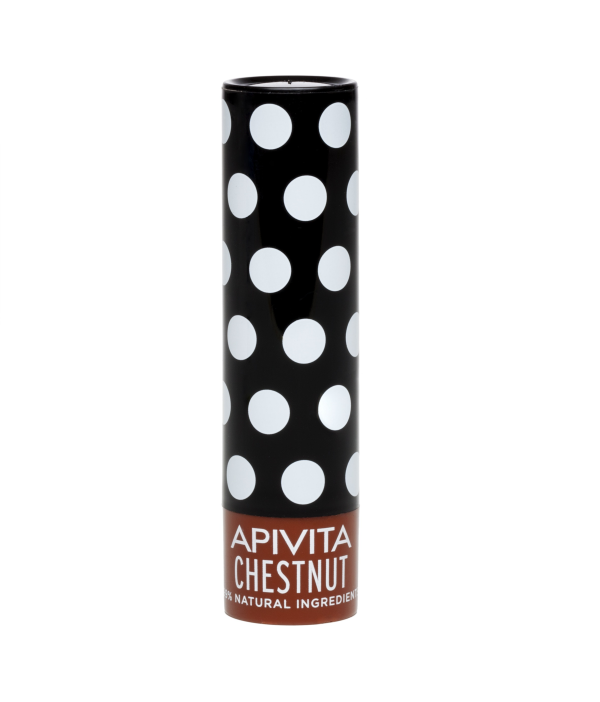 RRP €6
Available in pharmacies nationwide and online here
The Power Styler
Hairstylist Roi Korach was inspired to create The Power Styler, a simple ceramic attachment for hairdryers when styling his mum's hair. Finding that hairdryers plastic nozzles were usually inefficient for styling more challenging hair types, he fashioned a makeshift attachment using ceramic materials and immediate noticed the effects. The hair dried faster, shinier and smoother. Simply attach to the nozzle of your hairdryer and close dry hair as normal. We've tried it and it creates smooth and sleek hair without the need for additional styling.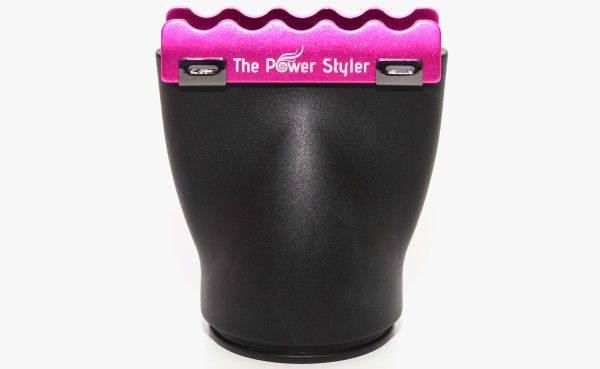 RRP £12
Available online.
Boots Soap & Glory Sugar Crush Collection Tin Set
This fabulous little tin of treats will have you all set for the festive season in a gorgeous pink collection tin. With classic favourites:
· Clean On Me™ Creamy Moisture Shower Gel 75ml
· Hand Food™ Non-Greasy Hydrating Hand Cream 50ml
· Bright + Beautiful™ Radiance-Boosting Mask 29g
· The Righteous Butter™ Body Moisturizer 50ml
· The Scrub Of Your Life™ Smoothing Body Buffer 50ml
We particularly like the pink collection tin which you can use to store little things over the coming year.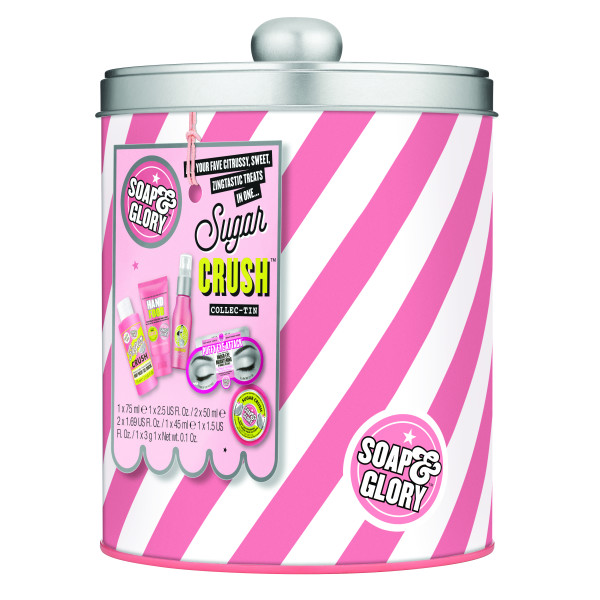 RRP €13
Available from all Boots stores and Boots.ie
Perkys - Your Breast Friend
Trending this A/W 2019 is the continuation of the plunging neckline and the importance of getting the cleavage positioning just right. That's where Perkys can help. It's a foolproof, danceproof, sweatproof boob hack for bringing breasts right up to the perfect level and keeping them there the whole night - whatever your size from A-F.
Perkys also have a very handy additional product: their Body Tape for keeping hems and dresses attached to where they should be attached.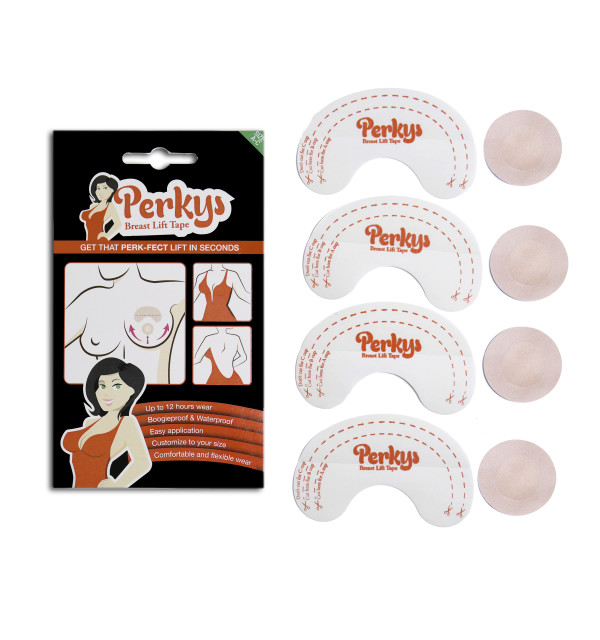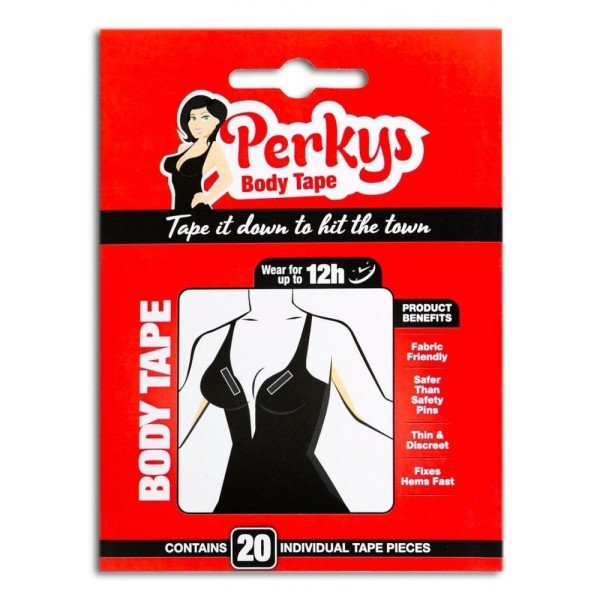 RRP €9.95
Available in good pharmacies nationwide, Penneys or online from www.perkys.ie.
The Kind Keep Leaf Food Wrap from The Conscious Christmas Store
This reusable food and sandwich wrap are great to wrap your sandwich, bagel and other food item. A great solution for a litterless lunch. Features: 100% cotton exterior with waterproof liner to help keep food fresher for longer. Easy and secure Velcro closure. Lead, Phthalate and BPA free. It's a must for your eco-conscious friend this Christmas.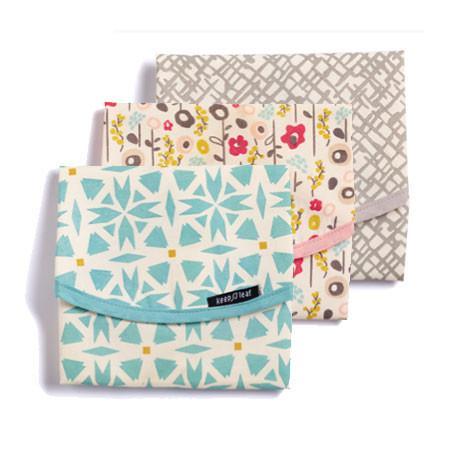 RRP €9.50
Available in The Conscious Christmas Store on 13 Fade St, Dublin 2 or online from TheKind.co
Oatmeal Sustainable PJ Gift Bag Set
This pretty PJ set with three quarter length sleeve is at a great price. It also comes in grey.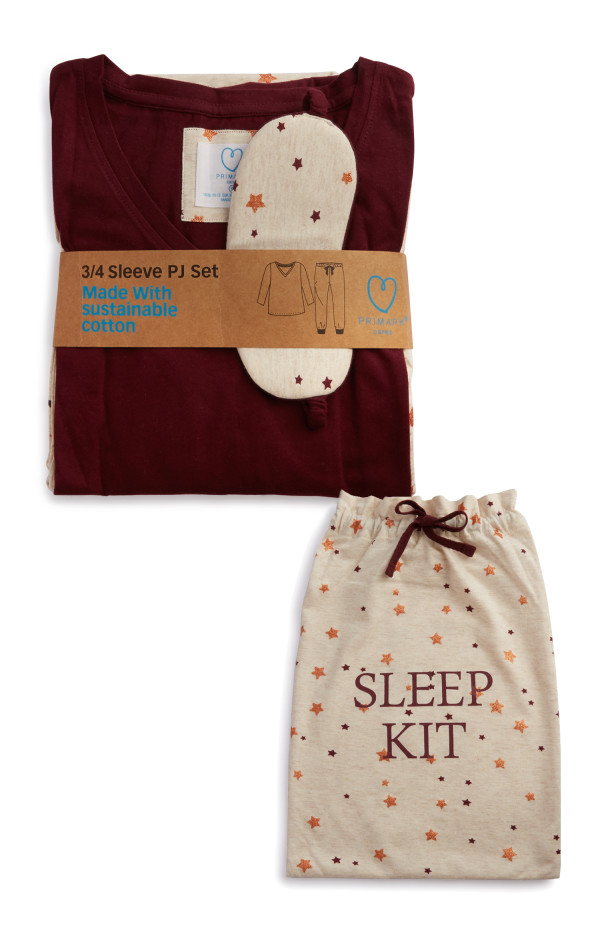 RRP €10
Available from Penneys nationwide
Shower Bag Gift Set
This cute and inexpensive shower gift bag contains everything you need to get rid of your dry skin. It includes a foot file with pumice stone, a facial pad and mesh sponge in a handy, already to gift bag.
Tealight Holders
– ceramic, 9 assortments @ €2.64 each
Available from Søstrene Grene
Sherpa Dog PJ Gift Set
A cuddly and super soft PJ gift set in an easy to wrap gifting box.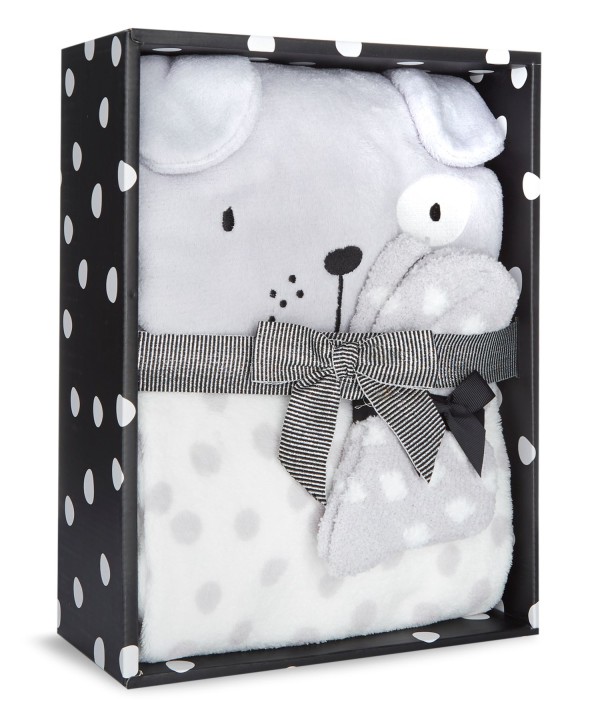 RRP €13
Available from Penneys nationwide
HASK Unwined Deep Conditioner Sachets Sauvignon Blanc
Glisten up! This Sauvignon Blanc inspired deep conditioner helps enhance shine and adds luster. It contains wine extract which we are assured is packed with antioxidants to help rejuvenate, strengthen and soften. It's free from sulphates, parabens, phthalates, gluten, drying alcohol and artificial colours too.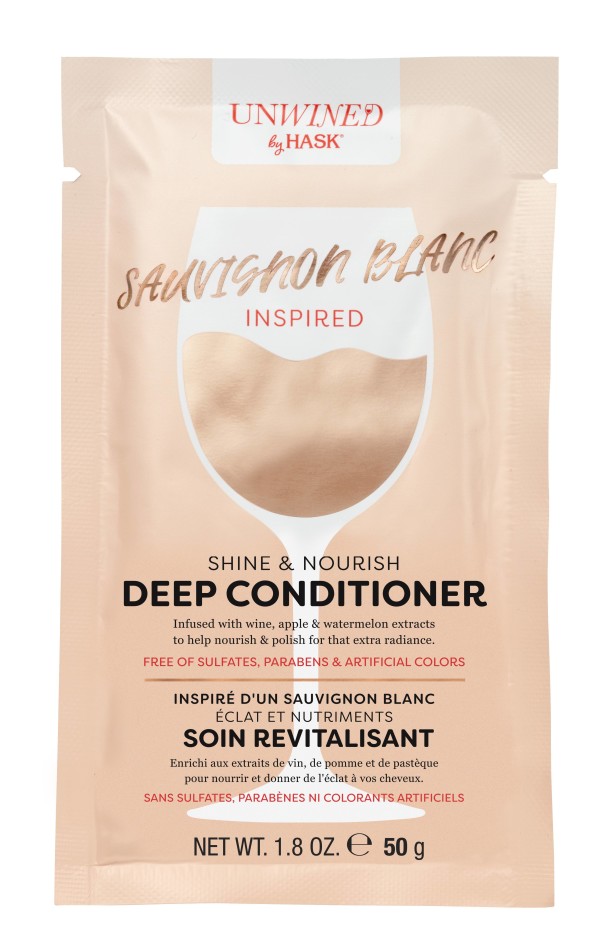 RRP €3.75
Available from all good pharmacies nationwide
CND™ VINYLUX™
This long wear polish delivers 7-day wear and care in two simple steps. The advanced formula features patent-pending pro light technology to create a resistance to chips and develop a network of bonds which enhance durability with natural light exposure. The system consists of an all-in-one base and colour coat and a topcoat, which must be used together for ultimate performance. You can choose from more than 100 high performing shades, but we think this red is perfect for the holidays.
RRP €11.95
Available in professional salons nationwide and for purchase. To find your local stockist please visit www.lovecnd.com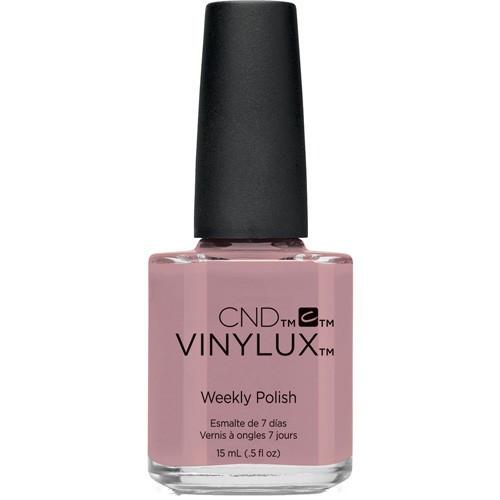 Peony Petals Scented Candle
This pretty 220g scented candle is made with 50% coconut, 48% rapeseed and 2% Peony Petals scent which means not only does is smell beautiful but it's long lasting too.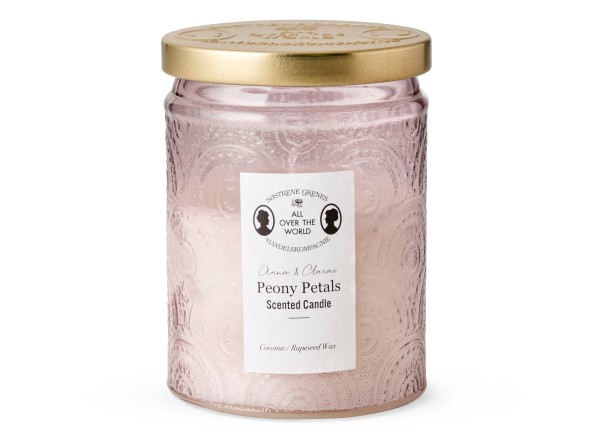 RRP €4.78
Available from Søstrene Grene
Celtic Wind Skincare CBD Lip Balm
As our lips do not have working sebaceous glands, which serve the purpose of keeping them moist, we must rely on external treatments and products to keep our pouts on point. One product which can help is the new Celtic Wind Skincare CBD Lip Balm. Infused with sustainably sourced Irish grown CBD, this lip care offering from Celtic Wind Skincare will quickly become a mainstay in your everyday routine.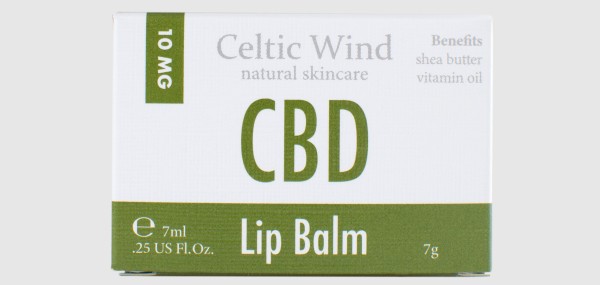 RRP €12.95
The Celtic Wind Skincare range is available via www.celticwindcrops.com and stockists nationwide.
Rainbow stainless steel straw from The Conscious Christmas Store
Plastic straws have routinely been one of the top 10 items found on beaches around the world, let's change the statistics and one simple swap is by replacing these with a stylish rainbow stainless steel straw. These stainless-steel straws are made from medical-grade stainless steel, which is non-corrosive and non-reactive so the straws will not absorb flavours or odours, they can be used over and over again and are suitable for the dishwasher.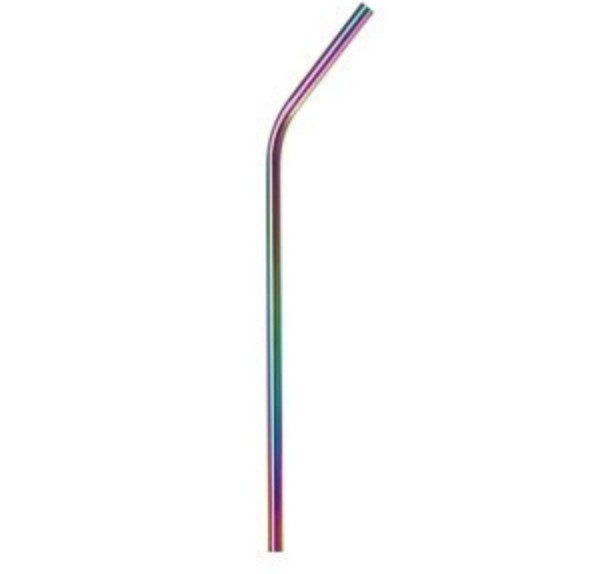 RRP €4
Available in The Conscious Christmas Store on 13 Fade St, Dublin 2 or online from TheKind.co
From Santa With Love by Essence
When it comes to the party season, it's all about glitter and shimmer! And the very same is true of essence' 'From Santa with Love' trend edition. The limited edition collection includes a range of price friendly gifts including long, dense false lashes (€3.80), Christmassy nail stickers (€1.60), a heat pack for chilly hands (€2.50), a stylish eyeshadow brush (€1.90), a wow-effect face & body highlighter (€4.90), a soft powder brush (€4.80) and a 12-pan eyeshadow palette (€10.95).
The eyeshadow palette '01 Express delivery from the north pole' contains 12 highly pigmented shades with ultra-creamy textures. A selection of mattes, shimmers and of course, glitters offer endless possibilities for festive eye looks over the party season.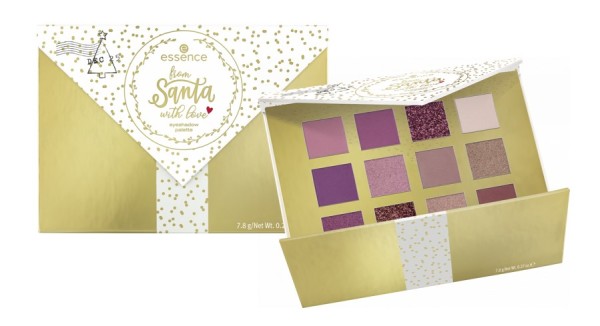 RRP €10.95
From Santa with love eyeshadow palette available from Penneys and good pharmacies nationwide
IsaDora Mini Bronzing Set
This well priced mini bronzing kit from IsaDora, includes their Mini Bronzing Powder, Mini Bronzing Brush and their Precision Mascara too.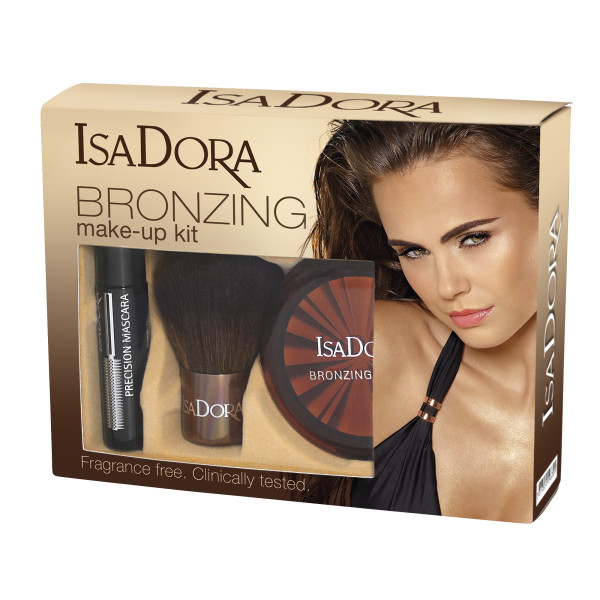 RRP €9.99
Available from all good pharmacies nationwide
Kiss Glam Fantasy Nails
Incorporate simple, chic sparkles this Christmas season with glitter Kiss Fantasy nails, Kiss Fantasy are ready to wear gel nails with an ultra-smooth finish. They can be applied with Kiss adhesive tabs or glue and can be removed by soaking them in an acetone-based polish remover. You are then ready to switch them up quickly and easily, for the next look. These are the perfect staple you need to ramp up your look with a little something extra special.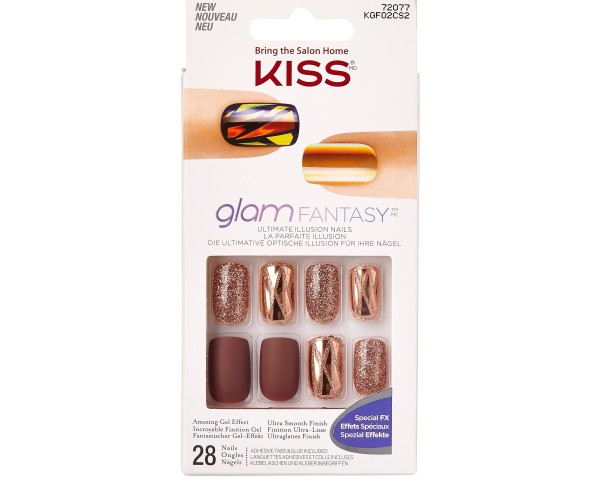 RRP €9
Available from all good pharmacies nationwide.
Pure Bliss Body Butter by Søstrene Grene
This delightful body butter by Søstrene Grene really lives up to its 'pure bliss' name. At just over a fiver for 200ml it's an exceptionally good value yet good quality gift.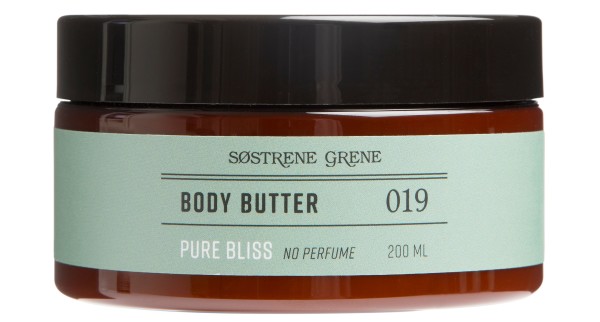 RRP €5.48
Available from Søstrene Grene