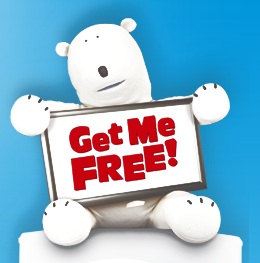 There used to be 3 great ways to get a Free Clarence Polar Bear from Birds Eye.
You could play their online game for your chance to hook a bear.
You could go meet Clarence as he visits shops nationwide and try hook yourself a bear with their in-store games
Or you could simply collect tokens from special Birds Eye Packs and send them, along with €1.20 for postage, to receive your very own Clarence!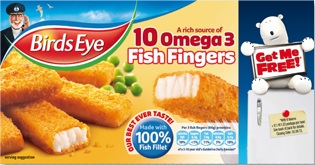 BUT we have managed to persuade Birds Eye to give us 10 Clarence bears of our very own to give away.
To be in with a chance of giving a bear a good home this Christmas, fill out our competition form below. You will need to visit the
Free Birds Eye Bear website
to answer our question of skill. You will find the answer under 'Meet Clarence'.
This competition is now closed. The winners are Catherine Tomkins, Majella Robinson, Josephine Rudd, Maureen Joyce, Catherine Grant, Joan Lanigan, Kim Eakin, Sinead O' Neill, Wendy O'Melia-Kelly and Jackie Burke.