FREENOW, Ireland's leading multi-mobility app, has today announced that it will offer €10,000* worth of ECO booking taxi vouchers to celebrate World Earth Day on Saturday, April 22nd. Launched in 2020, the ECO booking option allows passengers to choose more sustainable transport options by selecting a hybrid or electric taxi on the app at no extra cost.
FREENOW customers can claim one of the five hundred €20 vouchers on offer using the code FREENOWECO. Each voucher is redeemable against one ECO trip through the FREENOW app from 7am on April 22nd until 1am April 23rd and is available on a first-come, first-served basis.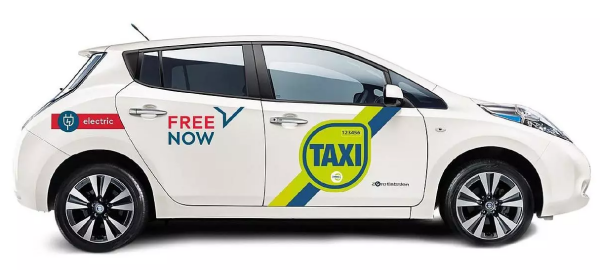 The ECO booking service forms part of FREENOW's ambition to be the first mobility app in Europe to reach Net-Zero emissions by 2030. In recent years, FREENOW has experienced considerable growth in demand for sustainable travel via its ECO booking option. FREENOW has completed almost two million EV (electric vehicle) trips in Ireland since 2021 and reports a 14% increase in demand for its ECO booking service in the first quarter of 2023 compared with the same period last year
Ahead of World Earth Day on 22nd April, FREENOW has also announced that it has added over 117 EVs to its fleet since the start of 2023 and 40% of the fleet is now electric or hybrid, compared to a third in 2022. FREENOW expects to have 2,250 EVs on the road by the end of 2023.

Commenting on the announcement, Fiona Brady, Head of Public Affairs and Operations, FREENOW has said: 'We are thrilled to celebrate World Earth Day by offering €10,000 worth of taxi vouchers to be used across 500 ECO trips this weekend.
At FREENOW, facilitating sustainable transport is a key priority for us. We are committed to enabling passengers and businesses to make smart and sustainable transport decisions as part of the national effort to build a greener and more future-proof transport infrastructure. This is integral to our strategic ambition to become the first mobility platform to reach Net Zero in all markets in which FREENOW operates across Europe by 2030."
To claim a €20 voucher for an ECO trip, simply download the FREENOW app and enter the code FREENOWECO when booking your trip, vouchers are limited.
* 500 €20 vouchers available on a first come first served basis