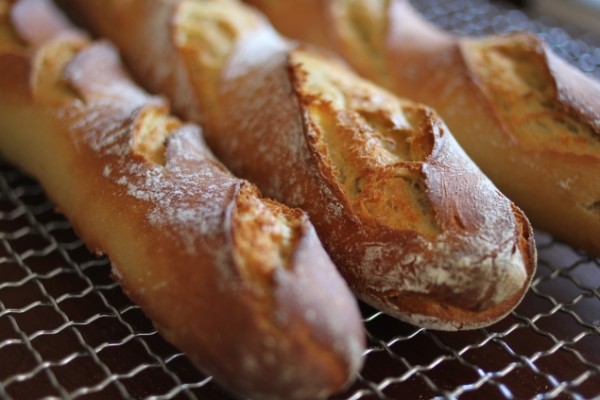 When it comes to our weekly shop, there are some things that are just must-get items; milk, butter, tea bags and bread.
Ah, bread. One item that can be enjoyed in so many different ways, earning it permanency in our kitchen cupboards.
And while we love a good sliced pan – who knows what the best thing was before that – you have to agree that the sensation of getting freshly baked bread is something dreams are made of.
If you're anything like us however, you either won't have a bakery near you or you just can't be bothered most days.
Now imagine a world where a freshly baked baguette was just minutes away and a moment's wait.
Well thanks to Le Bread Xpress, that is now becoming a reality.
This baguette vending machine – genius, we know – provides bread lovers with warm freshly baked bread at the push of a button.
Accordion music and berets are optional.
While it's only available in some parts of the US right now, we dream of the day we can get fresh bread with such ease.
SHARE if this makes you happy.