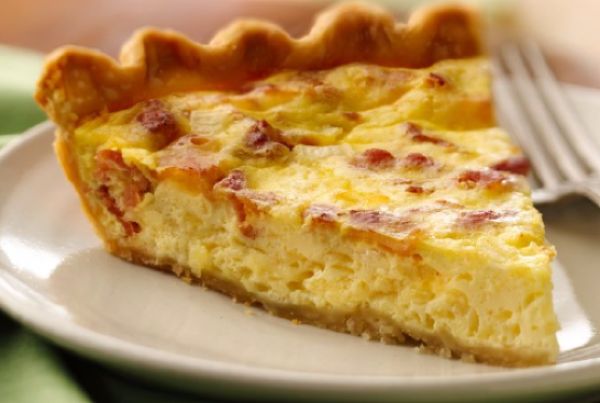 Listen, we all now how hard it is to resist a take away on a Friday night, but if you're in the mood for some cooking - look no further.
We have found the most delicious quiche recipe on the Internet, courtesy of the gorgeous folks at Delish, and you are going to LOVE it.
Simple and delicious comfort food!
What you'll need:
1 refrigerated pie crust
6 large eggs
6 slices bacon, cooked and crumbled
2 tsp. thyme leaves
Pinch cayenne
1 c. shredded Gruyère cheese
3/4 c. heavy cream
2 tbsp. chopped parsley
kosher salt
Freshly ground black pepper
What you'll do:
Heat oven to 350 degrees F.
In a large bowl, whisk together heavy cream and eggs. Stir in bacon, cheese and thyme. Season with cayenne, salt and pepper.
Pour egg mixture into pie crust and bake 40 to 50 minutes or until knife inserted in centre comes out clean.
Garnish with fresh parsley. Let cool for 5-10 minutes then cut into slices.
ENJOY!