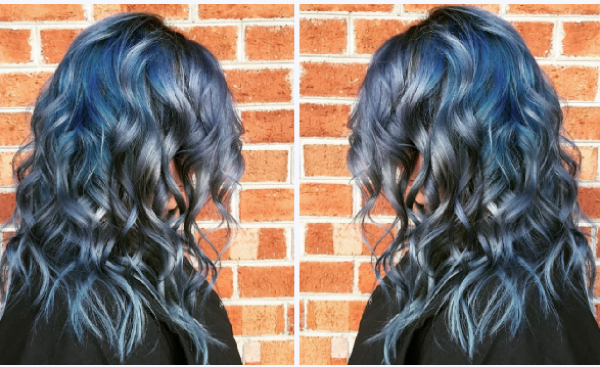 Rocks are all the rage in hair colour right now, and we cannot get enough of it!
Geode hair is a wonderful combination of iridescent or metallic pinks, blues, and greens that fade in and out of the hair to mimic the look of crystals and minerals that line rock cavities.
This stunning hair trend is starting to pop up all over social media, and we can absolutely see why.
The gorgeous people over at Refinery29 discovered the beautiful trend thanks to the innovative hair colourist Cherin Choi.
We've been seeing vivid hair colours, like unicorn hair, phoenix hair and rainbow hair, for months - but this might be our favourite shade yet.
The subtle fading tones of a number of jewel-like shades, with areas that pull either lighter or darker or simply fade out completely to reveal your actual hair colour - kind of like a shimmering, colourful balayage.
If your hair is darker, these kind of looks these require lifting your hair with bleach first so that the bright tones get that "oomph."
We also love that it can be done to the extreme, or in a more subtle (and manageable) way - for those of us who are not brave enough to rock a full-head of pink hair.
What do you think, mums? Would you give this look a go?