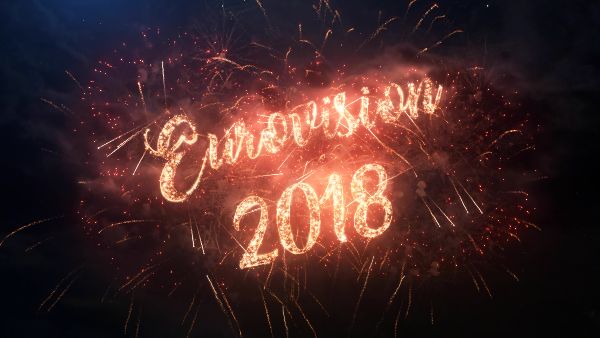 It is that time. Root out the glitter, get sequins on everything you own - Eurovision is upon us. It is a night that has something for everyone: co-ordinated outfits, the epic power ballads, the over-excited commentary from Marty Whelan (essential). What could be better? Just watching the festivities isn't enough, though. Such a joyous occasion demands a celebration, the party to rival all other parties: A EUROVISION PARTY!
Here is everything you'll need to get yours going without a hitch:
A guest list (with mandatory costume instructions)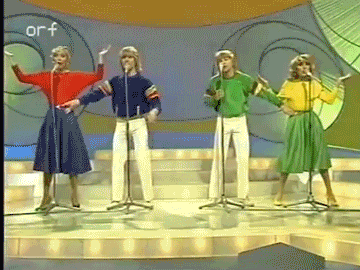 You can invite anyone of your choosing but a perfect guest list means yours is full of attendees who LIVE for the night as you do. The obsessives. The ones who come covered in bunting with their own make-shift voting cards. It is they who will stay with you until the bitter end. But if they don't arrive dressed up, it is okay to refuse them entry. You do have standards, you know.
Arrange a sweepstake
Nothing adds to the fun and frolics like arranging a bet or two. To avoid the rows over who gets which country, you can put all names in some sort of glitter-infused hat and ask each attendee to put a small amount of money on each. You can use the winnings to go towards your post-Eurovision shindig so that even when it's all over you have something to look forward to. Let the games and rivalry begin!
And you'll need lots of wine

To host the best Eurovision party you need to make sure you're fully stocked up on wine! Luckily for you, Centra have a fabulous French wine sale on right now with amazing bargains, including the Excellence Saint Chinian - an excellent blend of Syrah, Grenache and Carignan was €17.99 now just €8.99. There's also the Chateau Pey La Tour Bordeaux - a benchmark for great value and quality situated at one of the highest points between Bordeaux and St Emilion, priced at €9.99 down from €19.99. If you love your white wine, the Domaine De La Bau Les Mar Savignon Blanc is a real crowd pleaser - French Sauvignon tends to show more mineral content which is very welcome if matching with food - this one is priced at €10 down from €12.99. You'll find everything you're looking for in-store.
Set some rules
Rules make it more fun for everyone, okay? Eurovision rules can include everyone picking a country (and yes, someone has to be Ireland), no bathroom breaks during the results (you'll be thankful for this rule when you don't miss your country getting double figures), and of course, no sneaky swapping of countries if yours is getting nul points.
It's all about the themed bunting
Decorate your home with ALL the Eurovision things. Think flags and glitter aplenty (you can never have enough sparkles on such a festive night) and posters of Eurovision legends gone by. Abba, Celine Dion - trust us, your guests won't judge.
Enjoy!
This sweet, sweet night only happens once a year, after all.