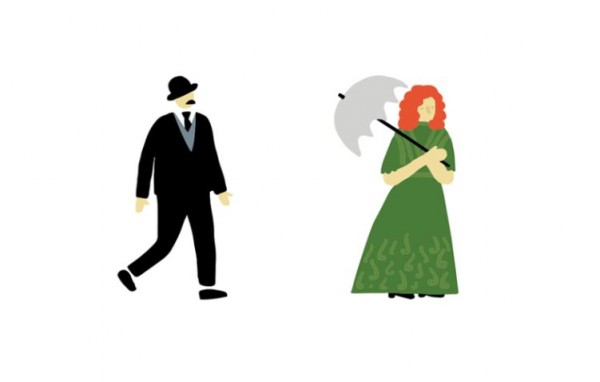 The only event that makes it acceptable to wear period dress and walk around Dublin, the annual Bloomsday festival is back once again!
This year's James Joyce Centre's Bloomsday Festival runs from Saturday, 11th - Thursday, 16th June, and has such a variety of events that everyone will be able to join in the fun.
1. Saturday, 11th June
The Irish Writers Centre will hold a masterclass on confessional writing (inspired by A Portrait of the Artist as a Young Man) in the afternoon.
2. Sunday, 12th June
Bloomsday Brunch and Street Party on North Great George's Street. Now in its third year, this free street party will run from 12-6pm and features street theatre, music and food.
3. Monday, 13th June
Joyce by Bus, a full day bus tour (10am-4pm) featuring significant locations associated with Joyce and his fiction on the south side of the city, including his birthplace in Rathgar, the Martello Tower in Sandycove and the vast expanse of Sandymount Strand.
4. Tuesday, 14th June
At 6.30pm the Centre will host a special talk by Derek Pyle, the director of Waywords and Meansigns, an international project setting Finnegans Wake to music. The exciting and original undertaking features original music and readings from Grammy award-winning producer David Kahne, author Brian Hall, punk rock icon Mike Watt, and many more.
5. Wednesday, 15th June
A Portrait of The Nation: The Politics of Song in Joyce, from 7pm at The Stag's Head, Dame Court.
6. Thursday, 16th June
Things kick off at the James Joyce Centre for the traditional Bloomsday Breakfast, where the great and the good partake of kidneys and sausages in the fine Georgian surrounds of no 35 North Great George's Street.
Bloomsday walking tours from depart the Centre hourly from 9am all the way through to the early evening.
A special Bloomsday coach also departs the Centre at 10am, allowing Bloomsday revellers to soak up the atmosphere across the city from the Martello Tower at Sandycove, the festivities of Sandymount Village and finally returning to the city for the Bloomsday Readings in Temple Bar.
"Bloomsday is Ireland's most unique literary festival and offers visitors to Dublin a unique opportunity to rub shoulders with locals as they celebrate James Joyce and his novel Ulysses," said Festival Director Mark Traynor.
"Whether you're into dressing up in period costume, going on a pub crawl, listening to great speakers like Michael Chabon or soaking up street theatre, Bloomsday is an experience that shouldn't be missed in Dublin this summer."
For the full lineup, click here.
SHARE if you plan on going.